This site contains affiliate links to products. As an Amazon Associate, I earn money from qualifying purchases.
Facial/ Spa room equipment and supplies
[lwptoc]
I remember what it was like when I was trying to figure out what facial supplies and equipment I needed to open my new esthetics studio.
Scroll to the bottom to get your printable supply list.
I was such a newbie and could have used the help of a seasoned esthetician to guide me. I had to buy so much equipment and supplies and didn't know where to start.
This blog post describes the essential items you need for your spa or salon. I have added things that you might not think about but are precious and increase the value of services.
Let's find out what you need!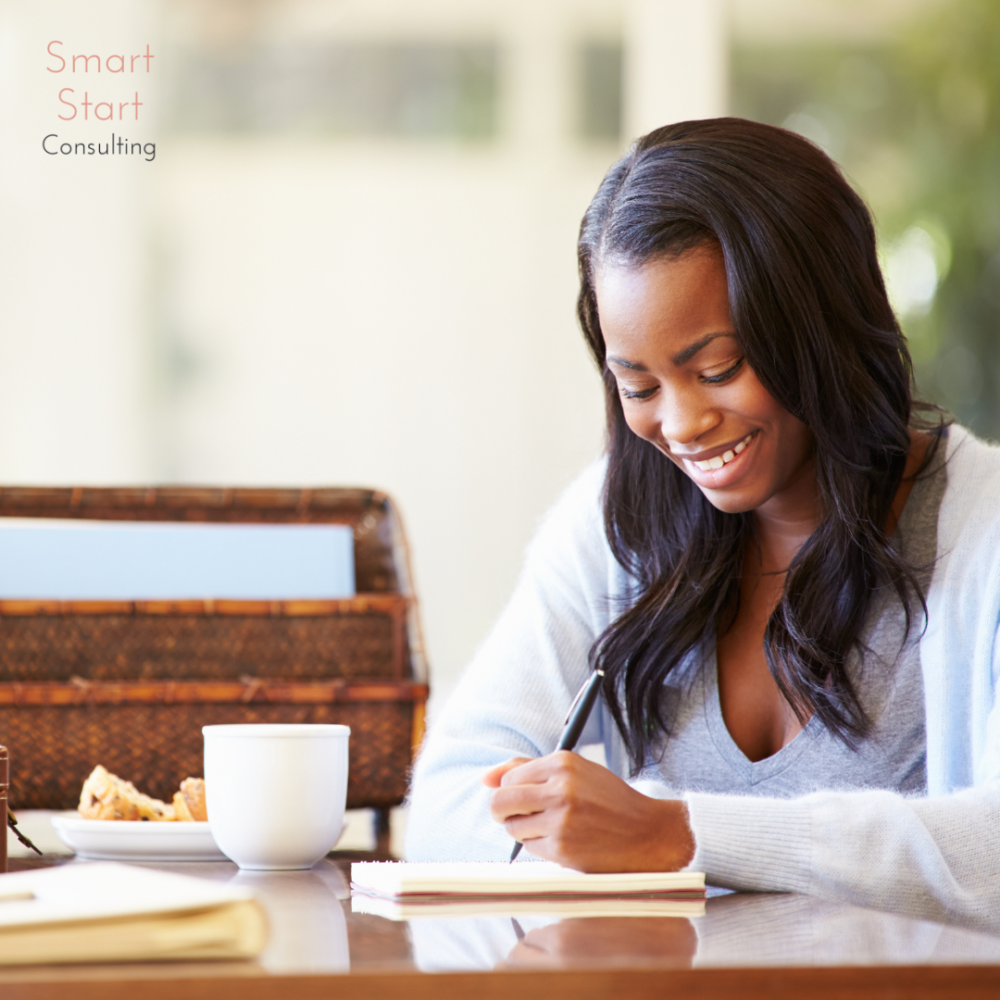 Facial Spa Equipment You Need:

Bed/table– Adjustable spa/facial beds are vital equipment. It is essential to evaluate what uses you will need the bed for and the most critical functionality needs.
Considerations for new bed purchases: Height adjustable, easy to clean, parts replacement, warranty. We have an in-depth comparison of facial beds HERE.

Facial lamp- A good quality facial lamp is necessary for facial rooms. Some lights come with accessories such as magnifying glasses or as part of one big equipment piece. Remember to look at sturdiness, how long the light lasts, and the plug-in cord's length no matter what you purchase.
Facial towels– Invest in various sizes of the same colour towels, so you are not using the same towels on people's feet as on their faces. ( I know all about washing machines, but in my mind, it just makes me feel better. ) Salon quality towels are essential because they are made to stand up to numerous times they get washed and are usually bleach resistant.

Technician stool– If you anticipate standing all day, you may want to invest in a quality rolling stool that is ergonomically correct.
Garbage can– Small garbage cans attach to trolleys that are handy for facials, but you should also have an easy-to-clean larger can for the whole room.
Trolly– Look for a trolly that has big wheels and is sturdy.
Assorted dishes– After going through your facial protocols, decide what size and how many bowels you will need.
Light blanket– Clients will be ultra-comfortable with a nice soft blanket that is easy to wash on top of them.
Facial bed warmer– If you live in a cooler climate, you may want to invest in a table warmer.

Client wrap– Modesty wraps are a must-have.

Robe– A robe on the back of the door is essential if a client needs to quickly exit the room to use the bathroom.
Sheets– Purchase sheets with patterns. If you have a product that spills that will stain, it will be less likely to show on patterned sheets. Make sure to purchase multiple sets.

Pillow- A small pillow for the client's neck. It's best to go with synthetic since some clients are allergic to feathers.
Bolster– A bolster gives clients support under their knees.

Towel warmer– A towel warmer is usually necessary for a spa providing facial services.
Waiting room chair for clients– A solid chair is a good idea for clients who are waiting for a technician in the facial room. It should be easy to clean.  You can also use a client manicure chair if you are short on space.
Small stool– Some clients might have difficulty getting in and out of bed, so invest in a small foldable stool.
Basket– I usually place a basket on a table next to the chair for clients to put all their belongings in. Just make sure it's easy to wipe down.
Specialty equipment– magnify lamp, woods lamp, facial steamers, microdermabrasion, high frequency, laser hair removal, ice globes. You can purchase these individually or you can purchase an all-in-one unit.
Cushioned floor matt– If you are standing all day, a cushioned floor matt is an excellent investment.
Product Backbar– If you are new to the industry and do not have a large client base, consider purchasing sample-size or small size products. Once you get busier, you can judge which products you will go through the most and can buy in large sizes. This keeps the product fresh and less likely to expire.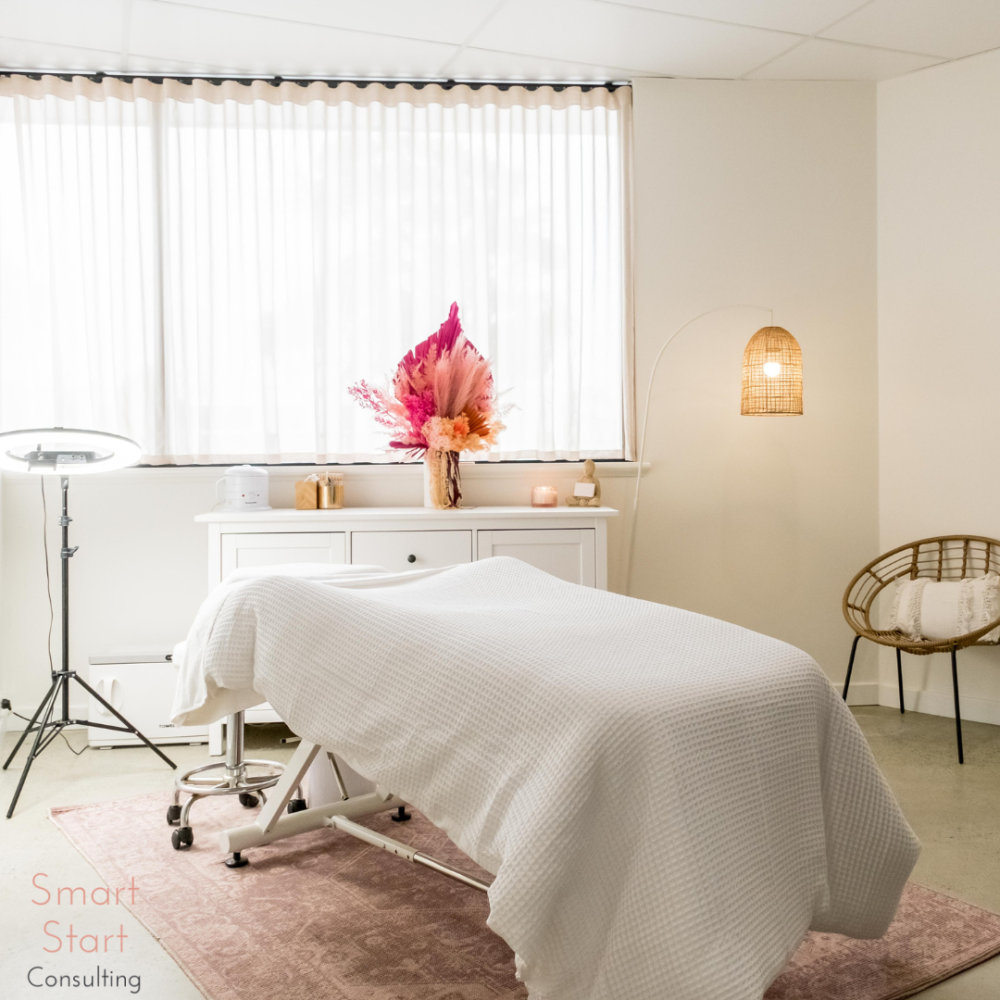 Assorted sundries: spatulas, brushes, measuring spoons, cotton, sponges, headbands, aprons, hair barrettes, facial implements.

Decor: Don't forget about soothing music, posters, led candles, aromatherapy infusers, pillows, warm neck wrap, small water fountain.
Most Forgotten Spa Necessities:
*Bonus Tip
I like to include a paraffin hand dip with my facials. It is also a popular add-on for my body services and massage.
For that, you will need:
Paraffin pot- Usually lasts a long time, but check the cord length and warranty.
Insulated gloves
Plastic bags
Ladle
Plastic matt for it to sit on ( Easy to clean)

Facial Room Set Up Tips:
•Remember that some pieces can be used in other parts of the salon. I also do nails, so I bought a client chair for manicures to use as the facial room client chair.
•If there is a facial table you like but don't think will be comfortable enough, you can purchase additional padding.
•Covered storage like bookshelves with doors keeps your room looking nice and tidy.
•An all-in-one machine sounds excellent, but it might affect the whole device if one function stops working.
•Height-adjustable beds are extremely important for the ergonomics of a technician. Read this blog post to find out the best spa facial beds. 
It is essential to review the list carefully. A lot of your purchases will depend on what services you provide. I also want to mention that I pretty much order everything from amazon. Shipping and returns are so easy.
If you are starting out and need more supplies, check out some of these blog posts:
Essentials spa supplies and equipment