Designing a spa or salon website
These are a quick few notes about setting up your website. A few people were looking for contacts and ideas, so I thought I'd put this handy list together, and I'll come back to it and do a dive deep into it. Hopefully, these resources work for you.
*Note: These are all resources that my mentors have referred to me, or I have used personally
Update March 2020
I just came across this very easy, all-in-one resource, and it's actually really cheap!
Here are a few reasons we think this will be the perfect match for your business:
📌Endless customizability means you can rearrange every part of the theme's layouts and colours with no coding or CSS knowledge necessary.
📌Reduce design time with the nifty drag and drop feature so you can focus on other parts of your business.
📌Variety of blog layouts to choose from eight different options for your blog.
📌It was built specifically for your business, so you can design your website knowing this theme will cater to all your service-based business model needs.
Ready to give your website a polished, professional look that will have your dream clients stopping right in their tracks? Check out the ChicServe demo and learn more about the theme: CHECK IT OUT
The company that has designed this package has some really beautiful website options.  If ChicServe isn't perfect for you, check out their other products.
---
Other Resources: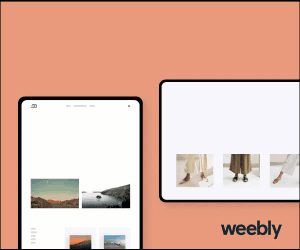 •Weebly is a popular starter site too.  It has a lot of options for all kinds of businesses.
•Bluehost is one of the big guys.   A lot of big blog names recommended them. They boast a quick and easy low monthly fee website.  They have tons of tutorials too.
•Namecheap is another big guy. I've used them for 7 years and have been pretty happy. They are good if you can navigate WordPress.  I've been also happy with their tech support.
---
Resources to help you navigate this process:
How to start a blog– by-makeyourblogbeautiful.com/
Your Guide to Blogging on WordPress by-imarkinteractive.com/
Plan, Built, And Launch Your Dream Website In Just 5 Days! by -bluchic.com/
WordPress set up tutorial by- amylynnandrews.com/
A really in-depth WordPress set up by-yourchicgeek.com
---
Free themes can also be from WordPress as well:
How to Install – and Set Up – a New WordPress Theme by winningwp.com/
---
Hiring someone:
(because you don't have enough time or just can't do it)
DIY Your Website vs. Hiring a Pro -This is a great blog post about your options
•https://www.imarkinteractive.com/
•https://www.mycheapwebdesign.com/
---
Other options:
One thing you might be able to do is to contact a graphic design student in your area and ask if they are interested in doing a project for you. It would probably cost significantly cheaper than a big business.
If you have an online booking system, check with your service provider to see if there are options that they provide. They may provide a basic landing page and a section to sell products.
Shopify– Is typically an online platform for selling your products.  It is easy to set it up with your website to be able to sell products.


Grammarly is essential to creating a professional grammatically correct and well-written website.
---
Other great blog resources
Free graphic training course for Canva