Bloodborne Pathogens Training
for estheticians, nail techs, waxers and more
If you have a reasonably anticipated risk of exposure to blood and bodily fluids at work, you need this course. Everyone who works in the spa and bea
uty industry should take a Blood Borne Pathogens training course. 
BBP Course Requirements
Depending on the country, city, province/ state that you live in there may be a variety of requirements. It is your responsibility to ensure that you are taking the proper course for your area.  Call your local public health office to find out what type of course, you need to cover your area of work.
I have added links to some of the OSHA in a variety of countries.  Check your area before purchasing a course. The easiest way I have found to navigate these sites is to use the search bar.  Enter in your occupation and you should be pointed in the right direction.
Occupational Safety and Health Administration USA Standards
Canadian Center for Occupational Health and Safety
Health and Safety Executive – UK
Here is the best Blood Borne Pathogens course available online:
Use this code for a 10% discount: CPR-SmartStart
ProTrainings
The training consists of training videos along with comprehension questions. It also includes a printable training manual
Some of the important things we'll be teaching you in this course are:
How to recognize potentially dangerous situations in your workplace
Simple steps to better protect yourself by using:
• Personal protective equipment (PPE)
• Engineering controls
• Work practice controls
• How to clean up body fluid spills appropriately
Lessons You'll Find in this Course
ProBloodborne for the Workplace includes the following bloodborne pathogen and infection control training:
Basic terms related to bloodborne pathogens

How bloodborne pathogens and infectious diseases are spread

HIV/AIDS

Hepatitis B

Hepatitis C

How to reduce your risk of exposure

Engineering controls

Work practices to protect yourself

Personal protective equipment (PPE)

Skin diseases

Exposure control plans

Proper cleanup and decontamination procedures

Hazardous disposal

Procedures to follow if an exposure incident occurs
This course is intended to be equivalent to no less than 1.5 hours of training related to bloodborne pathogens and infection control, especially as it is related to the workplace.
This entire program consists not only of lecture videos but also written course content and opportunities for you to ask questions via chat, email, and phone to the instructor who taught you. 
These courses are very inexpensive.  Even if you are not required to take one,  the information they provide is invaluable.  Protect yourself and others with this BBP Course.
Other courses you might be interested in: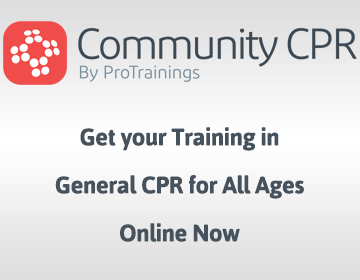 If you are interested in these courses you might also be interested in some of the other health and safety courses that we have. Click Here
---
Check out this exclusive free CPR Training Course that we found:
---
Or you might be interested in finding out more about Sanitation, Disinfection and Sterilization from this blog post.