Free business plan template
For estheticians, nail techs, lash techs, brow artists, skin specialists and more.
This site contains affiliate links to products. As an Amazon Associate, I earn money from qualifying purchases.
Whether you are just starting your job in the spa or salon industry or a seasoned beauty professional, a business plan is a guide to success. A business plan is essential to your start-up if you plan on solo or as a room renter.
If you are an esthetician, nail tech, lash tech, or brow artist, read this blog post to determine what you need for a business plan and get a free printable pdf template.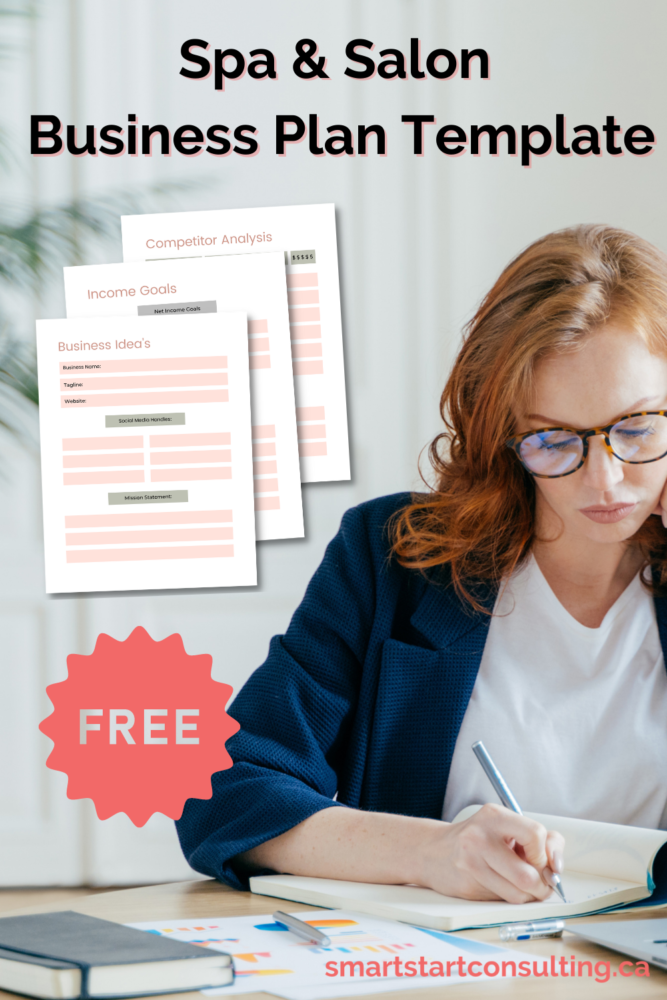 Why do you need a business plan?
Create strategies and plans
One of the reasons that having a spa or salon business plan is essential is that it will help you consider your business's details and future. As you are working on your plan, you will probably find many aspects of your new business that you have not considered.
Developing your business plan helps determine your objectives and focuses you on the strategies and action plans necessary to accomplish those objectives.
Getting started with a spa or salon business plan template will help you save money and time since you can deal with issues before they become a problem. A good business plan will help you figure out approximately what your business will cost to get off the ground. You don't want to guess at this. Knowing your costs will help you decide what you're going to charge.
Your business plan can act as a motivator. You will find that your commitment continues to build as you collect information, research and write each section.
How to get your free spa or salon business plan template PDF
Check out this FREE example business plan to help everyone in the beauty industry. It's perfect for estheticians, nail techs, lash techs, brow artists, and massage therapists. Download this PDF template to get started.
Click on the image below of the business plan template.  Save and print.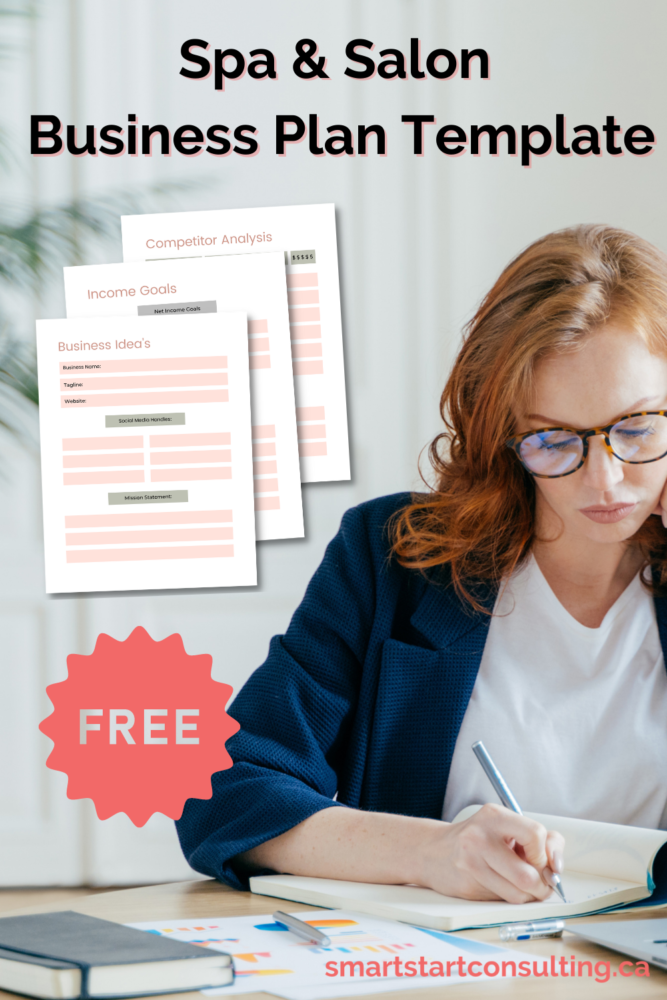 A business plan is essential because it serves as a compass for your business's direction in the future. A plan will also help you achieve your desired things and help your business succeed.
If you want more business books to help you get started, visit this blog post on the most popular books for the beauty industry. We also have a great article on starting your esthetics business and starting your lash business.