The practical guide to starting an esthetics business
How I quit my spa job and started a successful solo esthetician career
Thirteen years ago, I graduated from esthetics school. I immediately went to work for a day spa that offered me a job. I was so pumped up and excited that I didn't even take one day off to relax between school and my new job.
After the first year, I realized that I was in this for a career. But the rest of the estheticians there were in it for something to do until they decided what they wanted to take in college.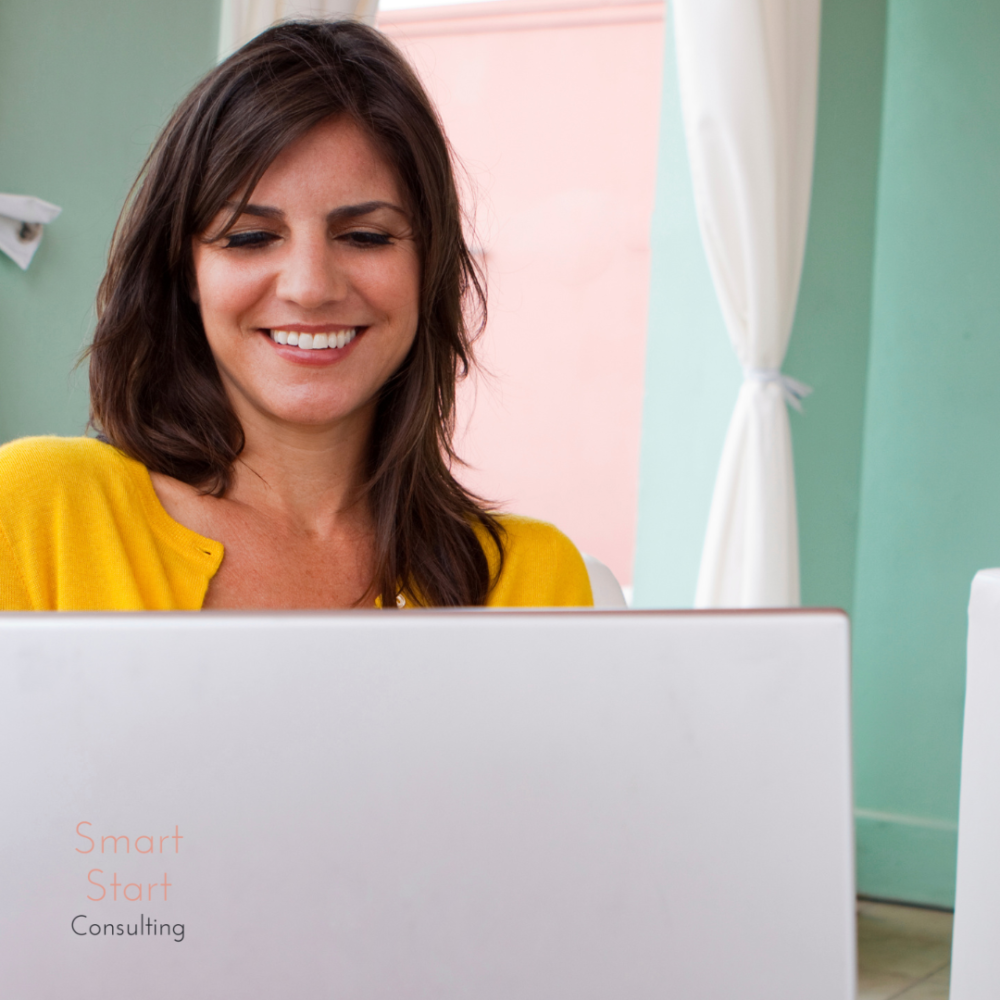 Because this was my "forever" career, I worked hard. It took all kinds of continuing education and courses (on my own time and paid for with my own money. ) I was the top esthetician at the spa. I made the most sales, was regularly booked, and my clients spent the most money.
The owners treated me like a moneymaker. I was a valuable employee, and they saw me (and treated me) as a revenue source. It's hurt.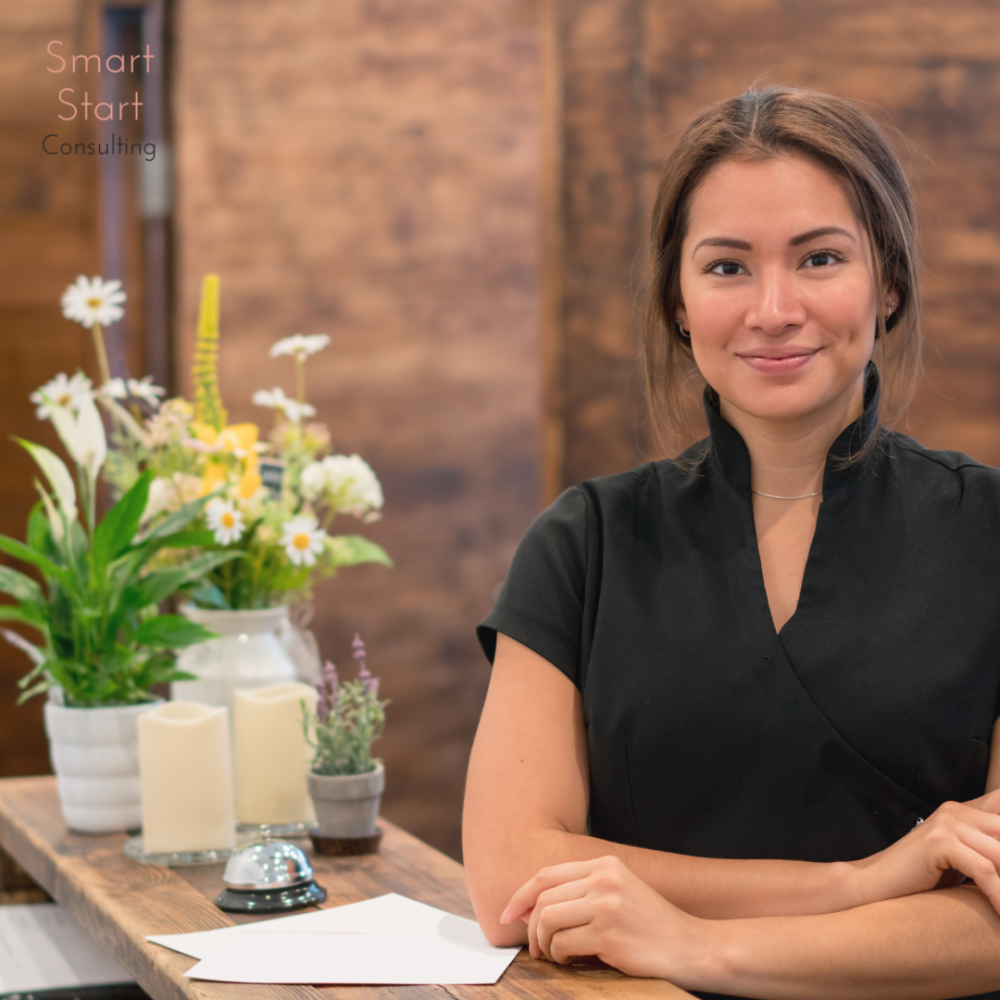 Many of my clients started asking if I would open my spa. After years of working with the other staff, I realized I would never want to work for or manage anyone. I wanted to become a self-employed solo esthetician.
I was a single mom. I didn't have the luxury to give 2 weeks' notice and start my own business from scratch, so I needed to make a plan.
Over a period of 6 months, and with my boyfriend's and family's help, I set my goal to become self-employed. From day one, I needed to be successful, so I had to put together a strategy.
After 6 months of planning, an opportunity to rent a room at a hair salon came open, and I took it. I was ready. Within a few months, I made more than I had at the day spa.
The hair salon was fine, but I wanted even more control, so my boyfriend and I decided to buy a house. After a long search, we found the perfect house where I could start my home-based business in a separate room.  
After many years of helping my friends start their own businesses, I wrote this blog post: The practical guide to starting an esthetics business. I have had a lot of success in my business, and I hope that with the help of this blog post, your will too!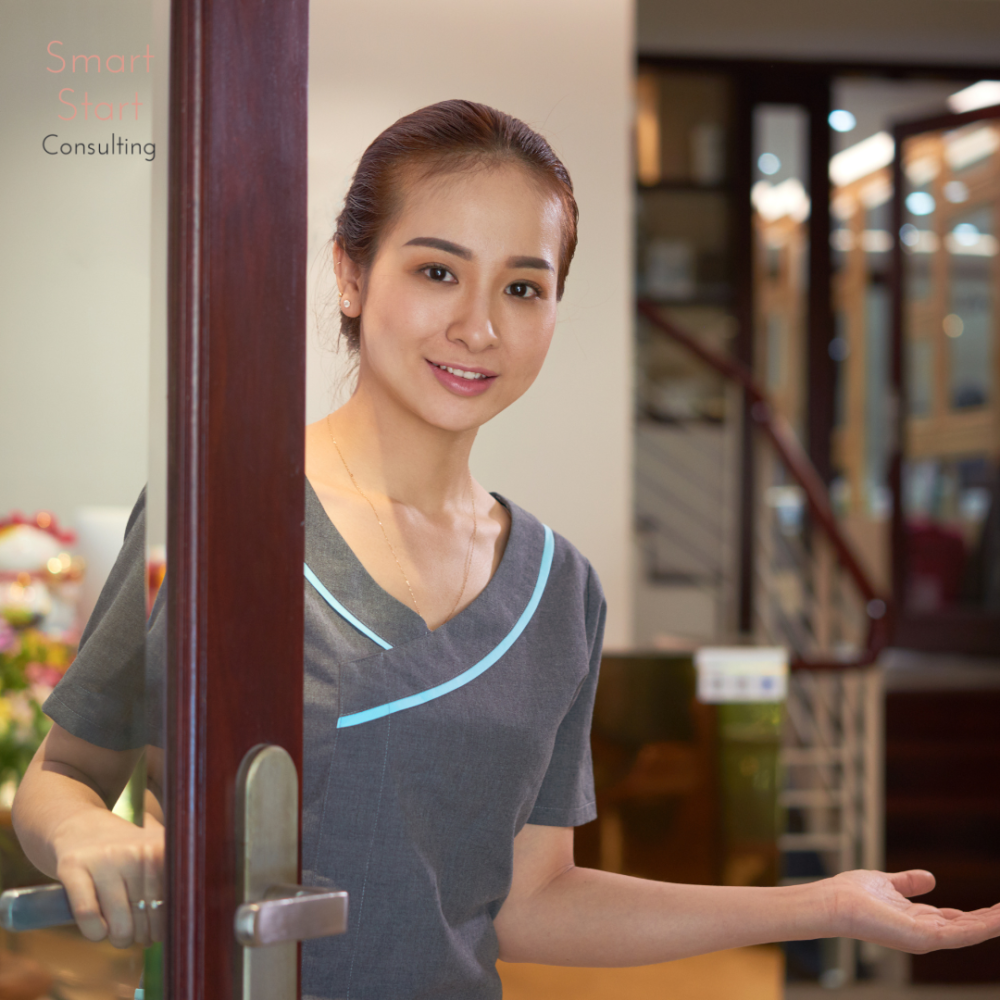 Let's dive right in:
---
Why you need to read this blog post
This blog post will help you with your journey to self-employment freedom. I wrote it to help you succeed at self-employment, whether it be in a room rent situation or work from home situation. 
What is in this blog post
You will learn tricks, and tools and get other resources to help you start your esthetics or spa business from scratch or move from a current spa or salon job and transition to working for yourself. You will also get access to a FREE business plan template.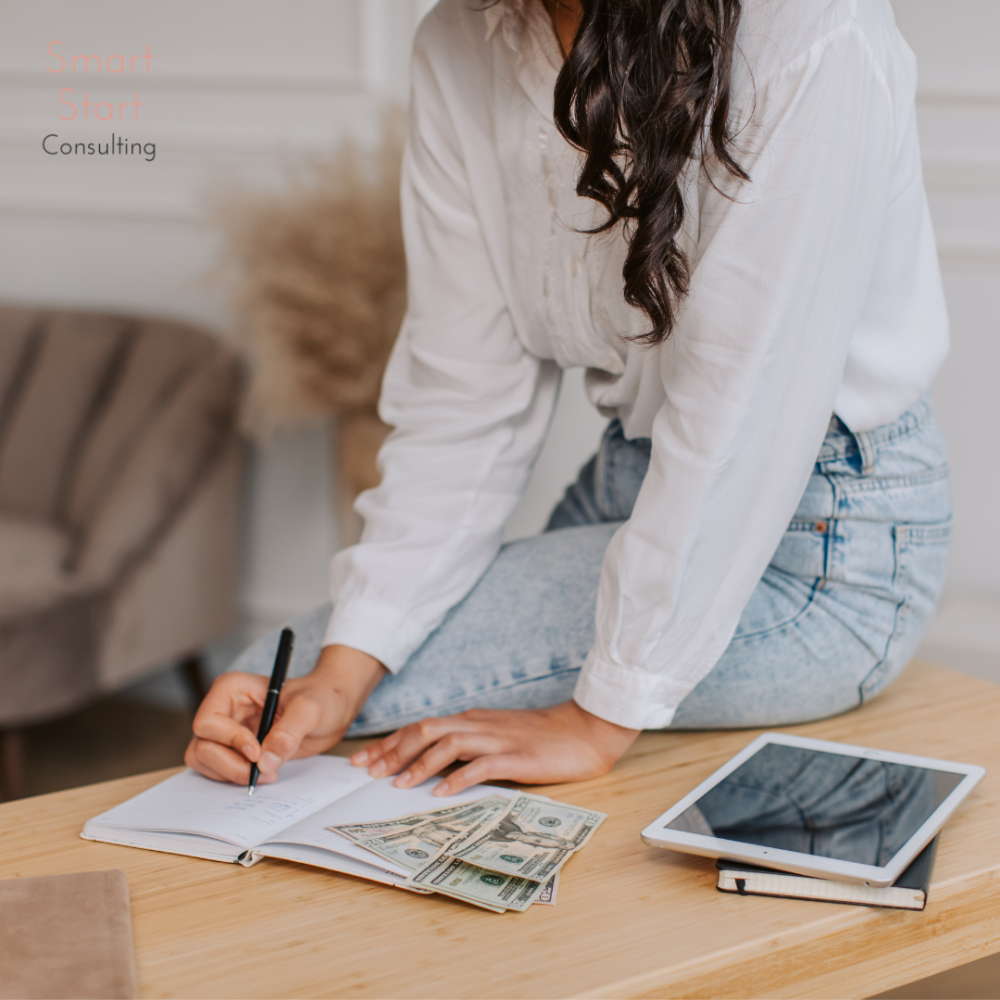 Why do you want to leave your job now?
Remember when you went to beauty or spa school? Your teachers and peers filled your head with all the fantastic things you could do when you launched your career. But after working in your new spa job, you discovered there were a lot of things that no one ever told you about.
Wages can be terrible, cattiness among employees can drive you nuts, and you have no control over your schedule.  If you want to be in control of every single aspect of your job, then continue reading this post.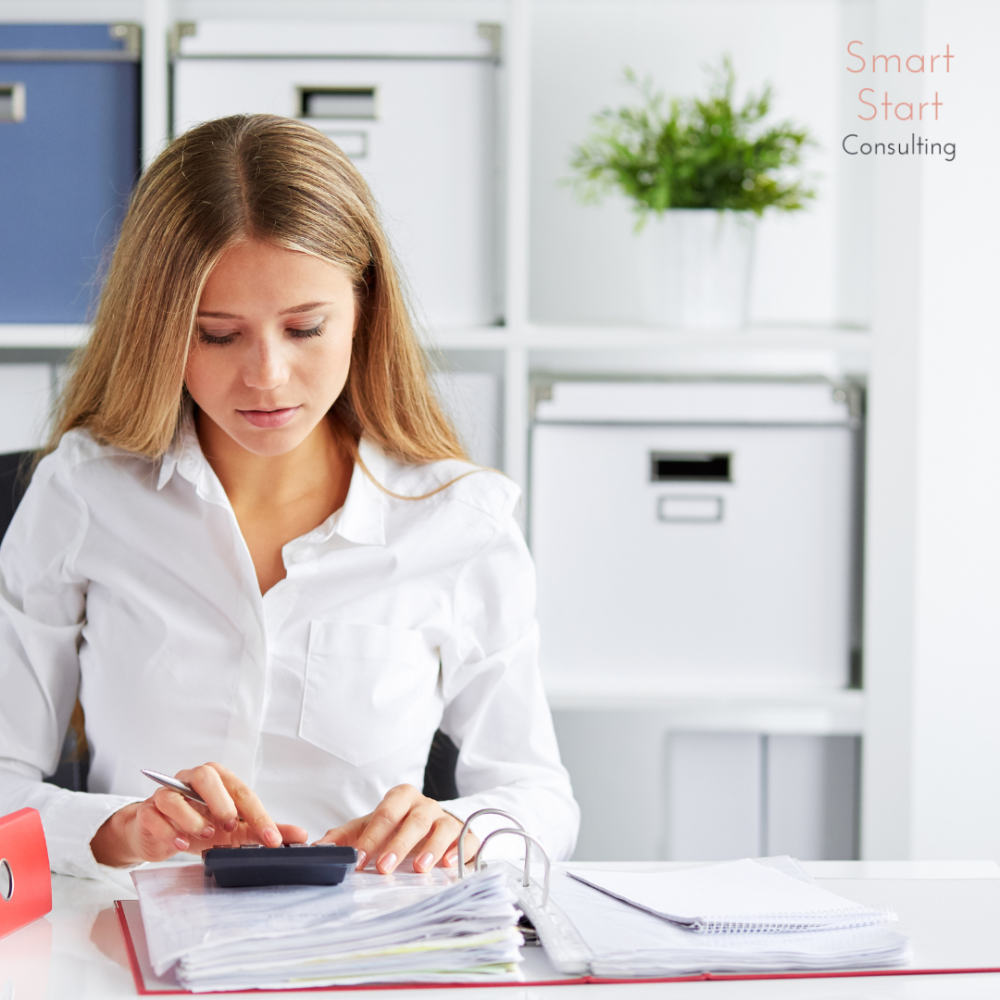 What to do if you are quitting a job
If you are working at another spa or salon, you will need to be careful about how and when you decide to give notice to your employer. You should keep quiet about your plans to start your own business.
Your current employers might not want to keep you around if they find out you are planning to leave.  Read through this blog post to learn what you should have in place before you quit.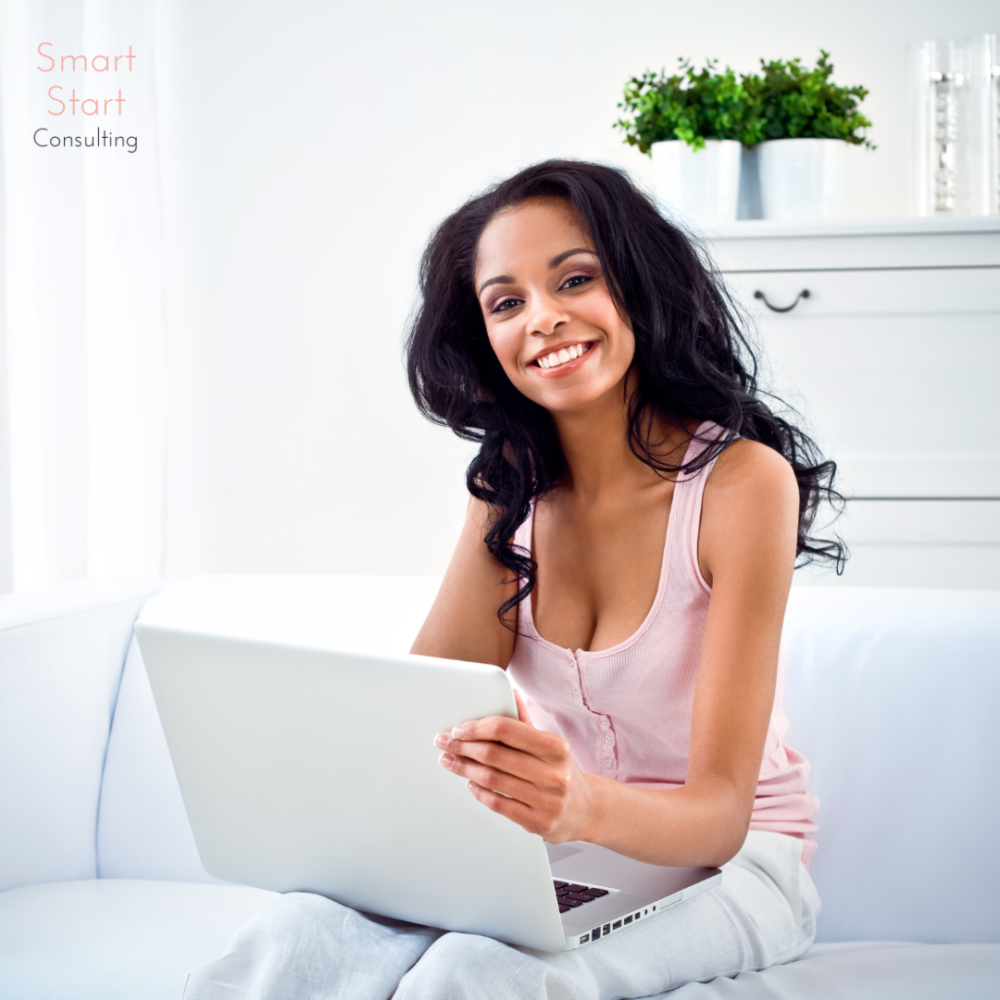 How to start a spa or salon solo business if you are a new graduate
You'll find this blog post helpful if you are in the middle of your beauty school training.  It will give you an extensive list of what you need to do before starting your business. 
*Tip– If you are still in school, check out our blog post on study guides!
---
How to start your new business from scratch
1. Does your contract stop you from working in a certain region?
Check your employee contract.  There may be a clause stating that you can only work in some city regions for a certain amount of time.  Many contracts say that you have to work a distance of over 2 miles away from your current employer for two years. If you have one of these clauses, you need to consult a lawyer or check with your local labour standards to see if this will hold up.
2. Find a location where you will be working.
•Do you want to be home-based?  Working from home is twice as hard as going to a separate building to work.  Yes, it is nice to make your hours, but scraping ice off the sidewalk in -40 weather is not nice.
•Do you want to rent space out of a salon or spa? You will get some of the benefits of being self-employed but will have a few things to take into consideration, like shared laundry, opening hours, etc.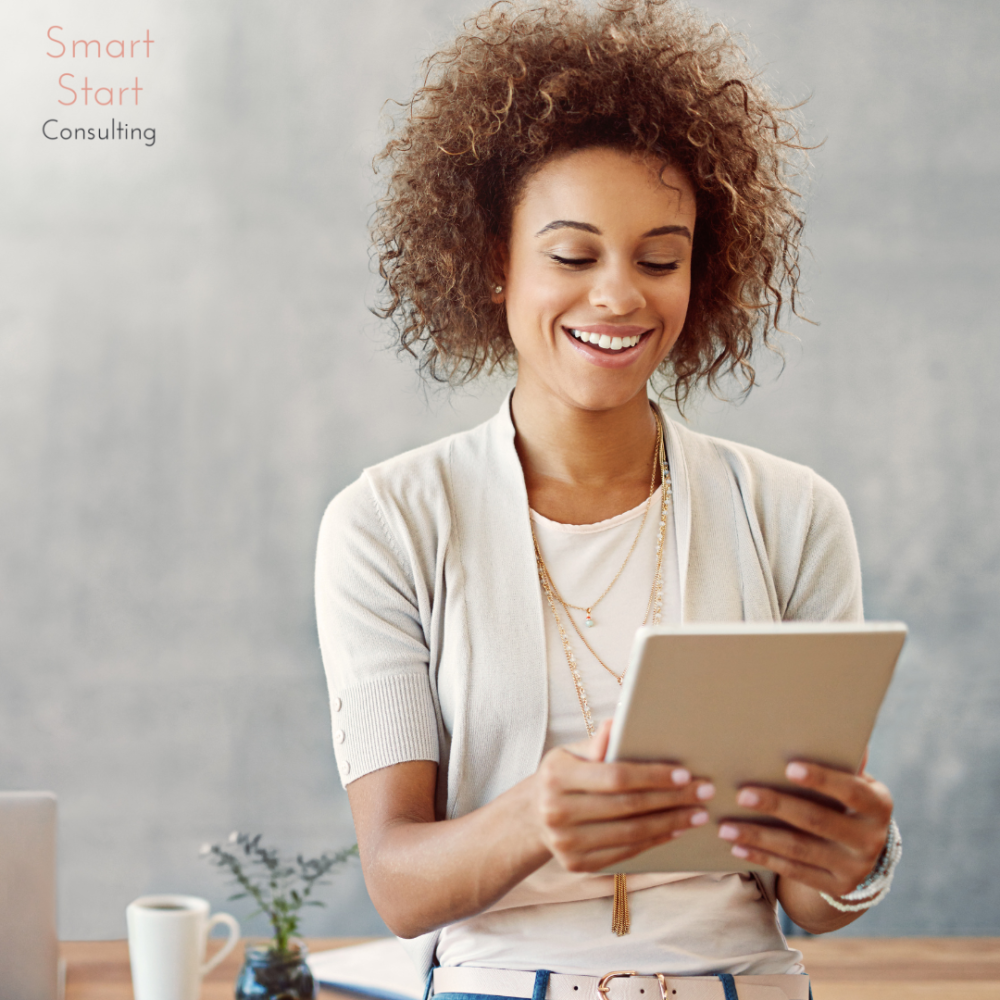 3. Make up a list of everything you will need to start out
List all the physical products you need: implements, linens, cleaning and sanitizing supplies. Think carefully and include EVERYTHING.
•Common start-up items are:
Licenses and permits
Large equipment
Small equipment
Insurance
Print products
Implements
Back bar
Rent
Renovation
Cleaning supplies
Disposables
Website
Utilities
Online booking
Branding and Logo Design
Search for some of the more essential items you may need, online or second-hand, at places such as auctions or closing down sales. Keep your eyes open and take advantage of cost savings wherever you find them.
*TIP:This is a list of some of the essential items you need to start your business in the esthetics and spa industry.
•Make sure you always get receipts when you make a purchase. The following information should be on the receipt: the date, a description and the details of the person from whom you bought it, the price and taxes you paid on it as well. This will be important for your tax records and any warranty or repairs (if eligible).
It is also worth pointing out; you should only buy what you can store! Don't buy any items that may expire. You can buy products and cleaning supplies closer to your opening date.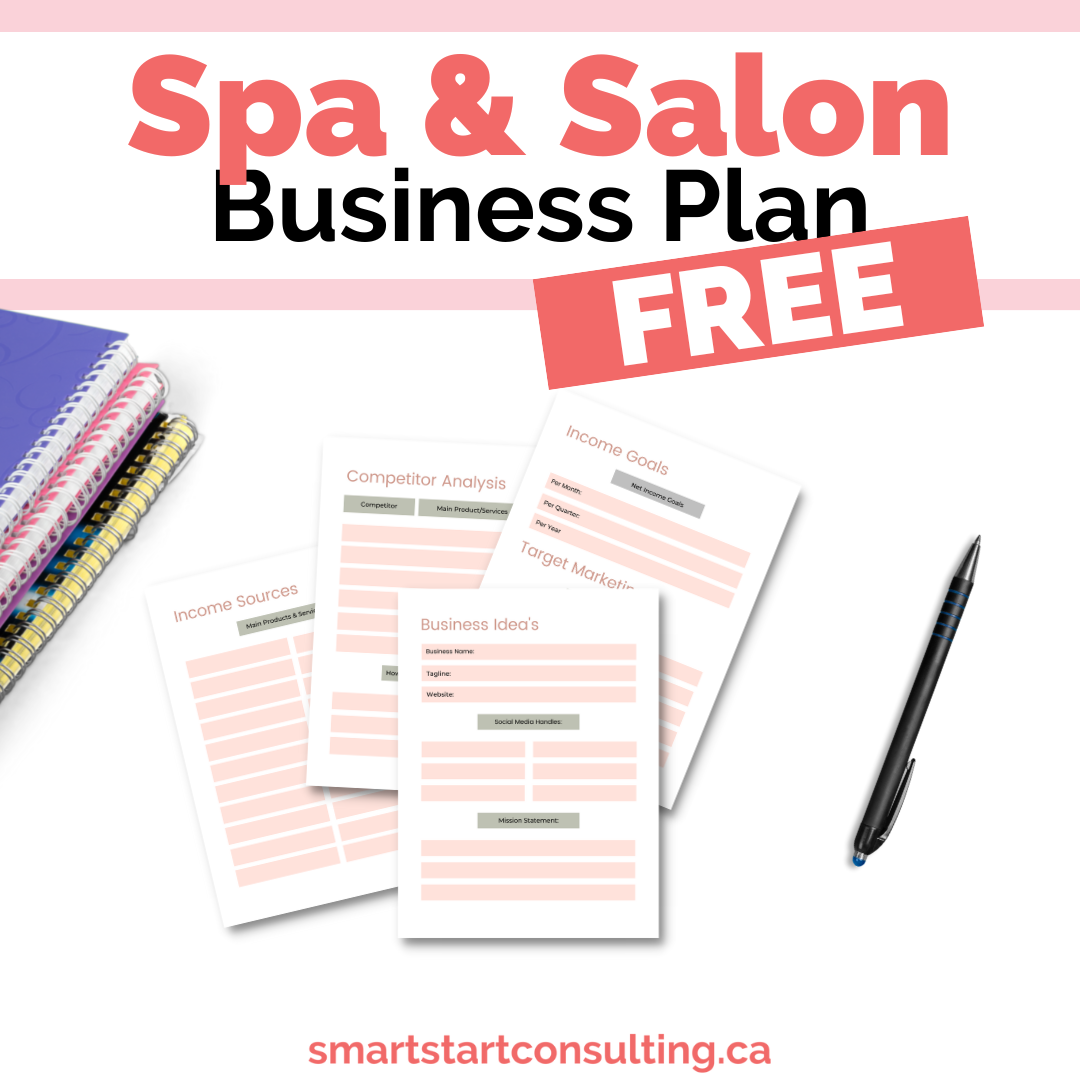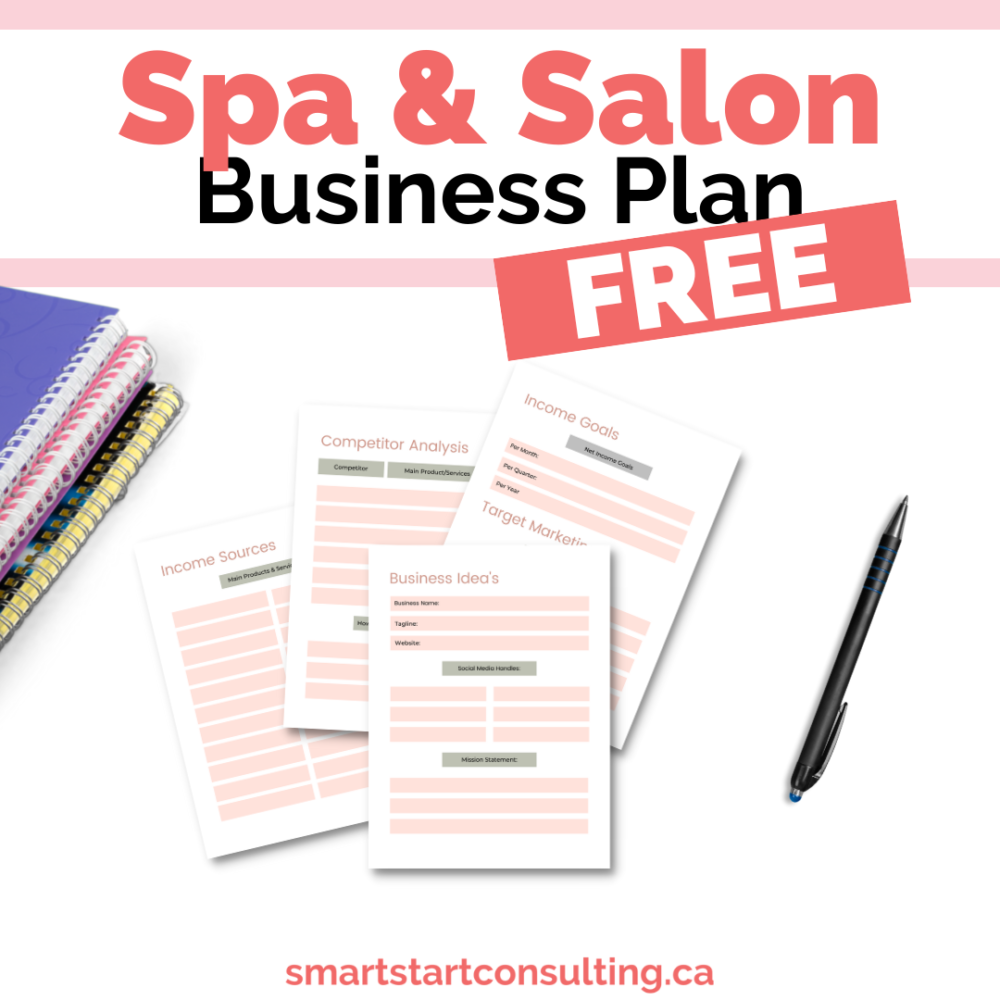 4. Start saving money now
Pinch every penny you can so you can live on a minimal budget for two months. Having some cash tucked away is essential to pay some of your bills while in the first quarter of your business. You will also need to buy products before opening your new business.
You want to have as stress-free as possible at the time of opening. Finances are one of the most significant stresses on your mind, and if you can put that on the back burner for a bit, you will have one less thing to worry about when you open.
You may also want to get a second job or ask for overtime at your current job to add to your bank account. 

5. Learn from other people's mistakes

I wish podcasts were a "thing" When I started my career.  It would have saved me so much time to listen to other professionals' stories of starting in the industry.  Look at some excellent podcasts that will be useful to you HERE.
6. Start a portfolio
Take pictures of your work to save for later when you start your social media account.
Think outside the box.  Take pictures of the view from your new workspace windows.  Take photos of your linens all set up.  Images of open products or products you use in your services can be displayed beautifully. Above all, do not post poor-quality photos. 
If you need advice on photo tips, Google the type of phone you have + photo tips.  You will find a lot more information that will be helpful.
One of the best free graphics programs you can get is Canva.  (<-discount) You can turn your images into social media posts quickly or edit them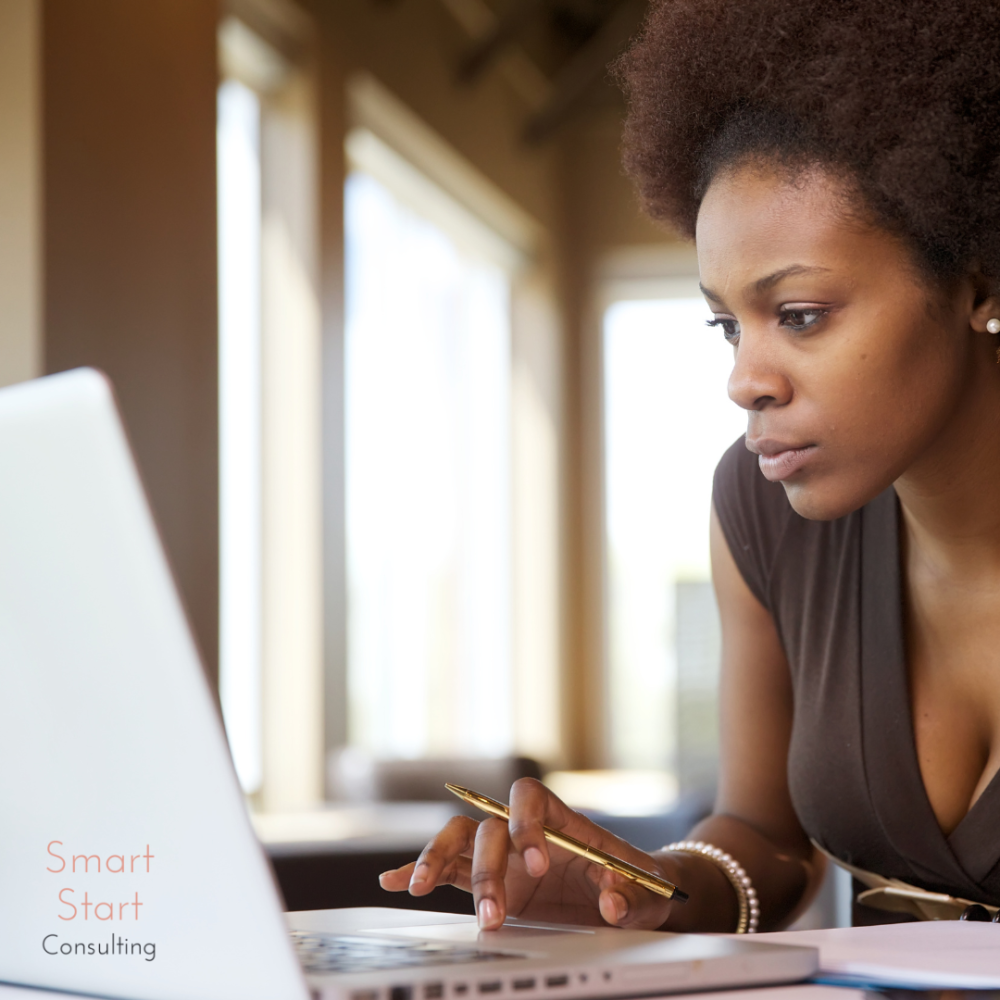 7. Goal setting
It is vital to make a goal-setting plan. After all–if you can't see where you are going–how can you create a plan to get there?
8. Market research
Find out what similar businesses are around you, what they specialize in, what their prices are, and whether they offer related services to yours.
Ask yourself how you compare to the other businesses. Can you specialize in a niche in your industry? Is there enough demand for opening a business in that area of the city?  What credentials do others with the same service offerings have?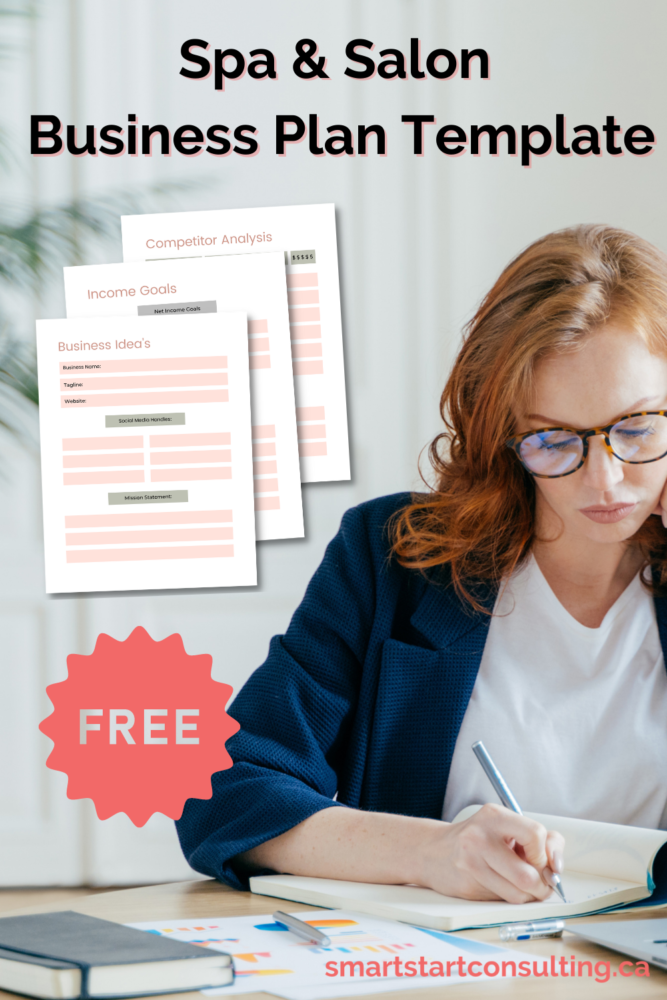 9. Licencing and health regulations
Be aware of all the requirements for running your business, such as licensing, business structure, tax information, and operation conditions.
Make a list of these requirements and check them off as you apply. Are you renting a room out of a salon or spa? Or are you working from home? Both will have different requirements as far as licensing and approvals.
•Some licenses you may have to apply for are:
Tax licenses for federal and local
Health regulations
City or town regulations
Professional body licensing
You might also have to register your business with your government to register your business name.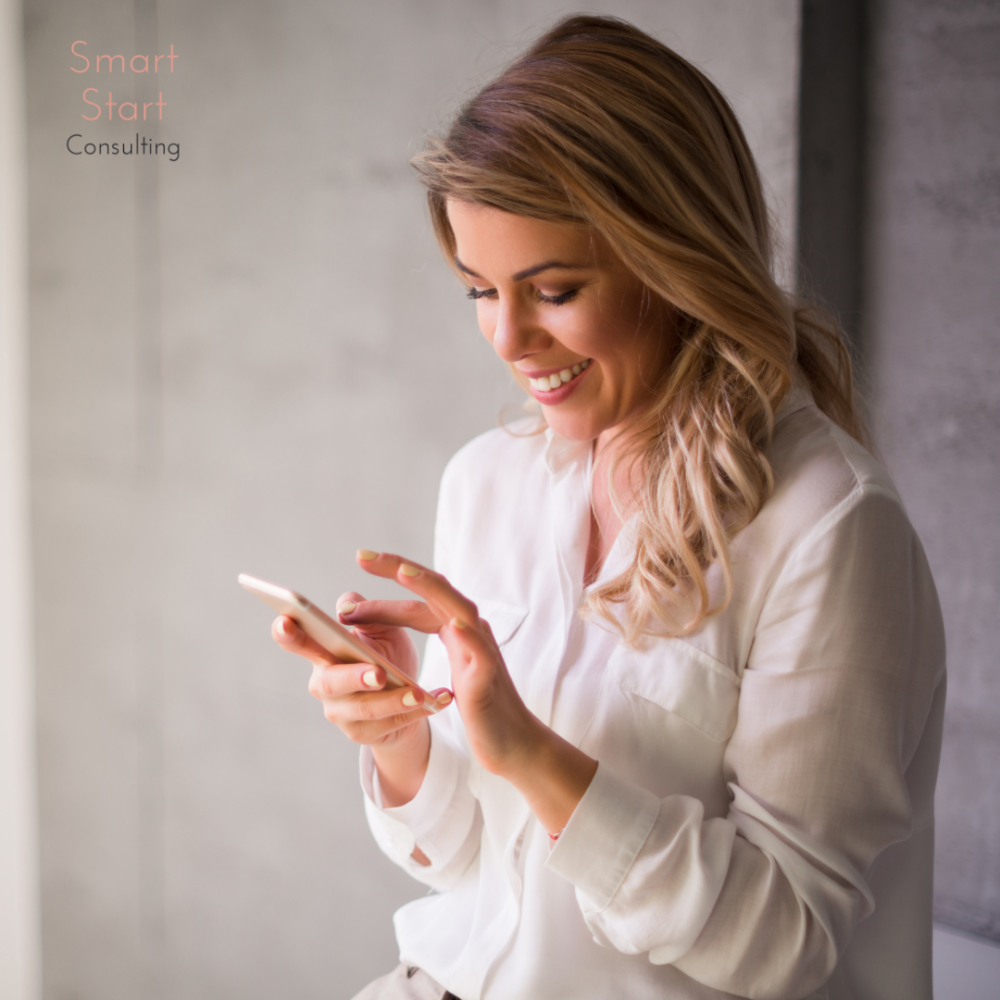 10. Make a budget for monthly expenses.
Start planning out a budget. Your budget must incorporate operating costs, rent, product costs, power, insurance, web costs, phone, online booking and point of sale system. Make sure you include everything you can think of and some contingency.
FreshBooks is an excellent accounting and financial planning program and is easy to use!

11. Business Insurance
If you have your location picked, apply for these now.  You do not want to get stuck holding back the opening of your business because of paperwork.
There are a couple of ways to do this.  You can purchase it online or through an insurance broker in your city.
This is who we recommend for insurance:

12. Set up a business bank accounts
Call the bank and make an appointment to open your business account.  Ask for business checks, a deposit book, and a business credit card or debit card. The bank associate will teach you how to fill out the deposit slips. 
They may even have small business classes.  Take advantage of all the free information they will have to give you.  Set your business account up online.
Will you accept cash checks, email money transfers, credit cards, or gift certificates? Cash is usually the best option as it doesn't cost fees to process it.
Some online booking systems will allow you to process credit and gift cards through their system.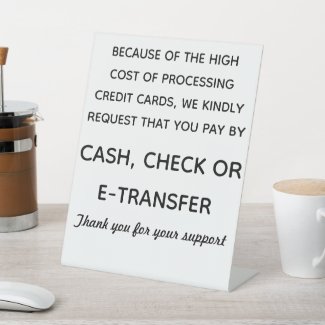 If you are looking for online gift certificates, I recommend The Gift Card Cafe.  I have used them for over eight years and have never had a problem.  My clients and friends like the option that they can pay and print a certificate to give to someone. 
If not, check out Square.  They are an excellent, easy-to-use credit card processing system for small businesses. They are inexpensive and easy to use.  It does cost fees to use them.  You might want to politely ask clients to pay cash so that you can avoid these fees.  You should be able to write these fees off as a business expense, so make sure you keep track of them.
13. Sanitation standards
The trickiest part of starting your business is getting all the sanitation requirements sorted out. Your best bet is to call the local health authority and city hall to determine the rules. If you are looking for some basic industry standards, we have a few informational booklets online HERE
14. Pricing
Pricing your services can be a daunting task.  And to be honest, I am not an expert.  But what I did what I follow Tina Alberino's pricing strategy from her book The Beauty Industry Survival Guide: A Salon Professional's Handbook.  I highly recommend this book to anyone who is in the industry.
*Tip: Check out these free training modules. They go more into detail about retail calculations.
15. What's your business name?
Have you ever walked past a business and thought, "Gee, that's a catchy name." Or maybe you have passed a salon and asked, "What were they thinking?"
A business name can affect how people take you and your services. So how do you choose the best business name? There are a few things to take into consideration when choosing a name. Studies show that a name that's harder to pronounce (such as cylinder) underperforms more than a business name that is easy to pronounce (such as round). Also, words that have multiple sounding ways can be displeasing to the brain, so try to avoid those.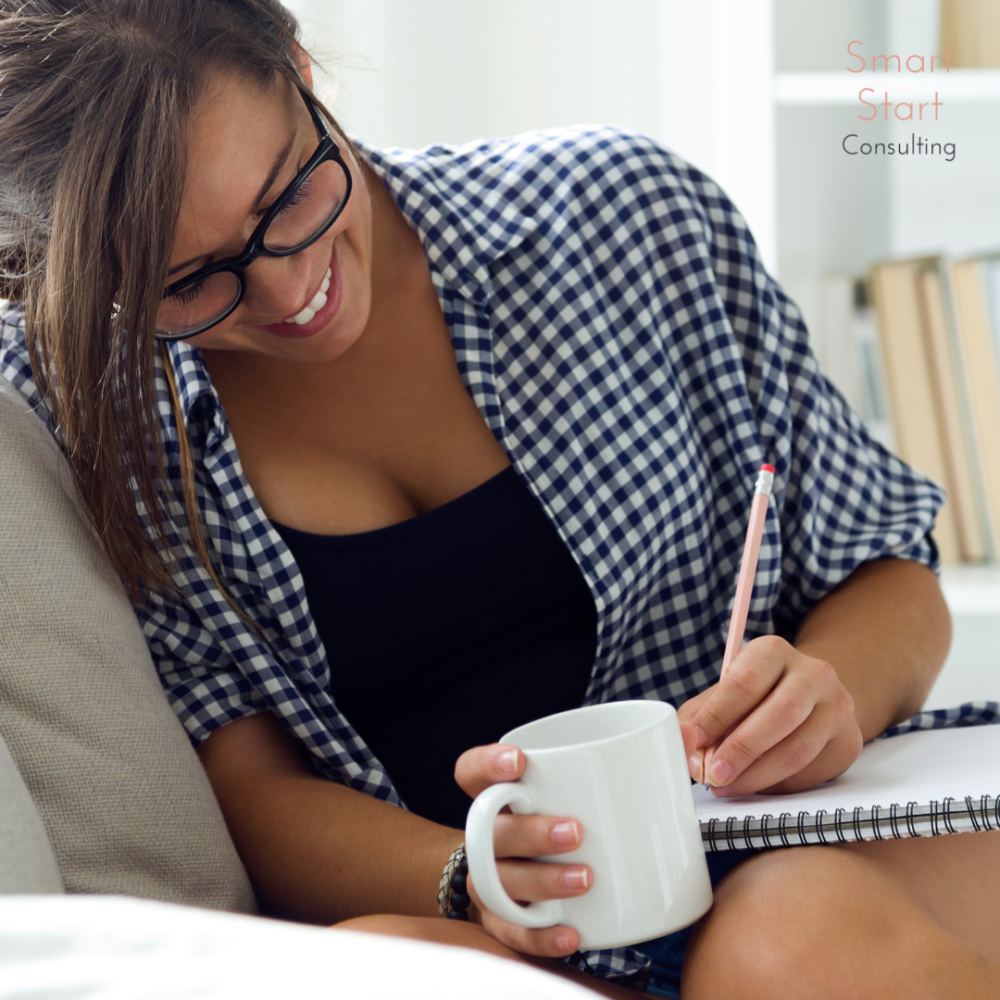 Try to make your name unique and unforgettable. Google your name to see if there are any business names like it. Keep it easy to pronounce. Remember that you will want to make your name the URL of your website and all your social media accounts.
Register your name with your local business authority and/or government. This is crucial.  It can prevent you from being sued and protect you if someone is using the same business name.
*Tip: This free module goes into detail about how you can register your name with the government. (Canada)
16. Create your logo and brand
"Branding is how you communicate to the public why they should choose your salon. In other words, your brand is your business. The problem is that many salons imagine they can compete solely on the quality of their respective work. So, they select the same overused fonts, decor and colors as a hundred other salons and focus solely on getting their names out there. They try to maintain a competitive edge through quality alone but, in reality, doing a good job is not a basis for competition in the salon business; it is a requirement.
Many salons do a good job; they wouldn't exist otherwise. The question is why someone should choose your salon over another. If the only answer you can give is the quality of the work you provide, the decision to choose your salon will be based solely on location and price." The Power of Brand- BeautyMark Marketing
Once you have a name, you need a logo. If you have a little artistic side, you can go ahead and create one. Our favourite resource for free design help is Canva.
17. Get online – because this is where your customers are.
Claim all social media accounts. And set up a coming soon page.
Stick to the same name as your business. If there are other businesses with the same business name, you might want to add your city after your business name.  You may not want to use all of the accounts, but it is important that you claim them. Learn more about setting up social media profiles here.
If you are currently employed at another salon or spa business, you must not give away any information that people may use to connect you to the company.  You don't want your employer to get wind that you are leaving.  If they do, they may wish to fire you so that you won't "Take their clients."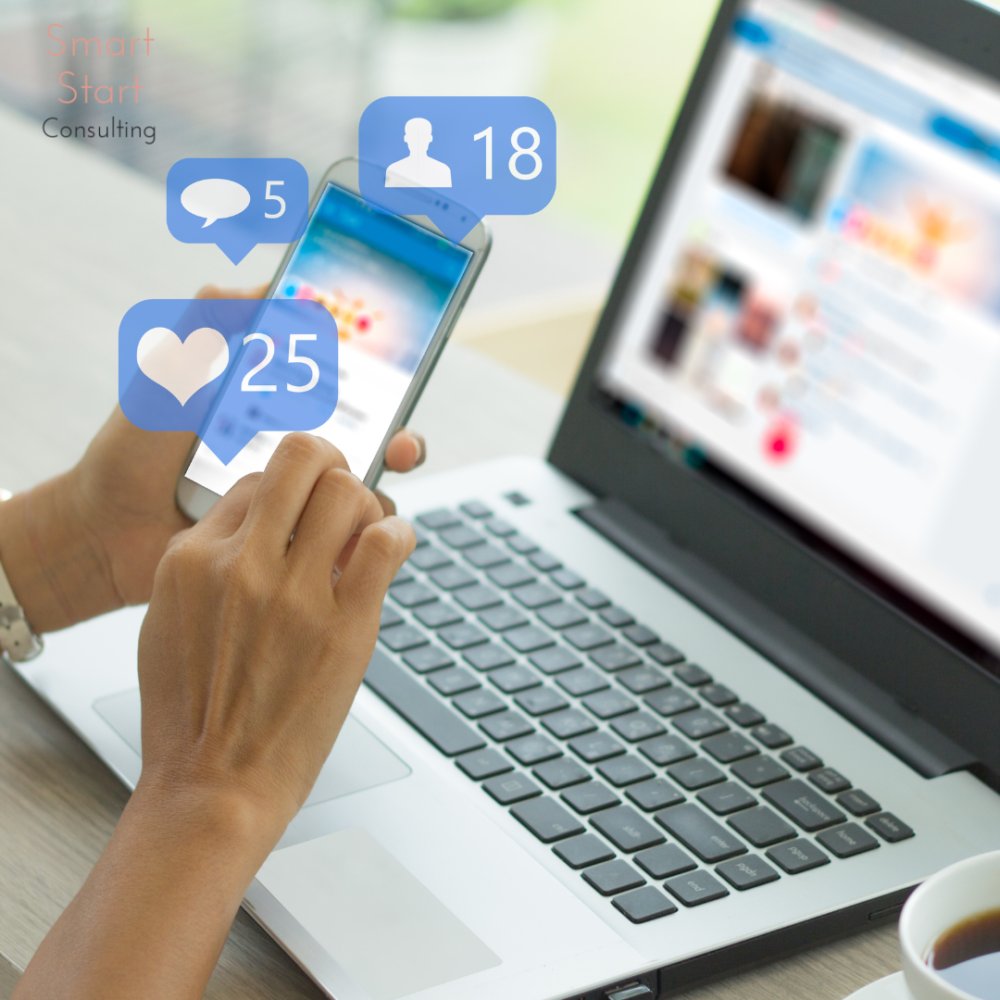 18. Thinking about online marketing
Marketing is vital in the first year of business. Follow the best practices for each social media platform you will be using. These practices change almost weekly, so it is best to check out well-known bloggers such as Social Media Examiner.
I highly recommend Angie Gensler's social media calendar and images. Running social media for your business is a ton of work, and it never stops.  This can be a game-changer.
Another idea is to trade services with a friend or acquaintances who have knowledge in the marketing area.
19. Get a website
A website is essential to all businesses.  The #1 clients are going to find you is through your website.  I love Webly and how easy it is to use and customize.  And best of all, you can start out with a free version!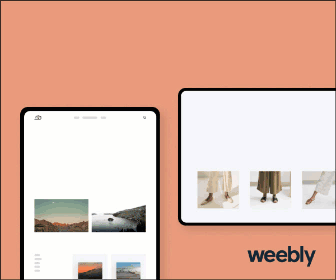 20. Get on Google.
Now you need to set up your Google account.  You will need to set it up as a business account.  This is important because everyone is going to "Google" you. HERE is a more in-depth post on how to get your new business on Google.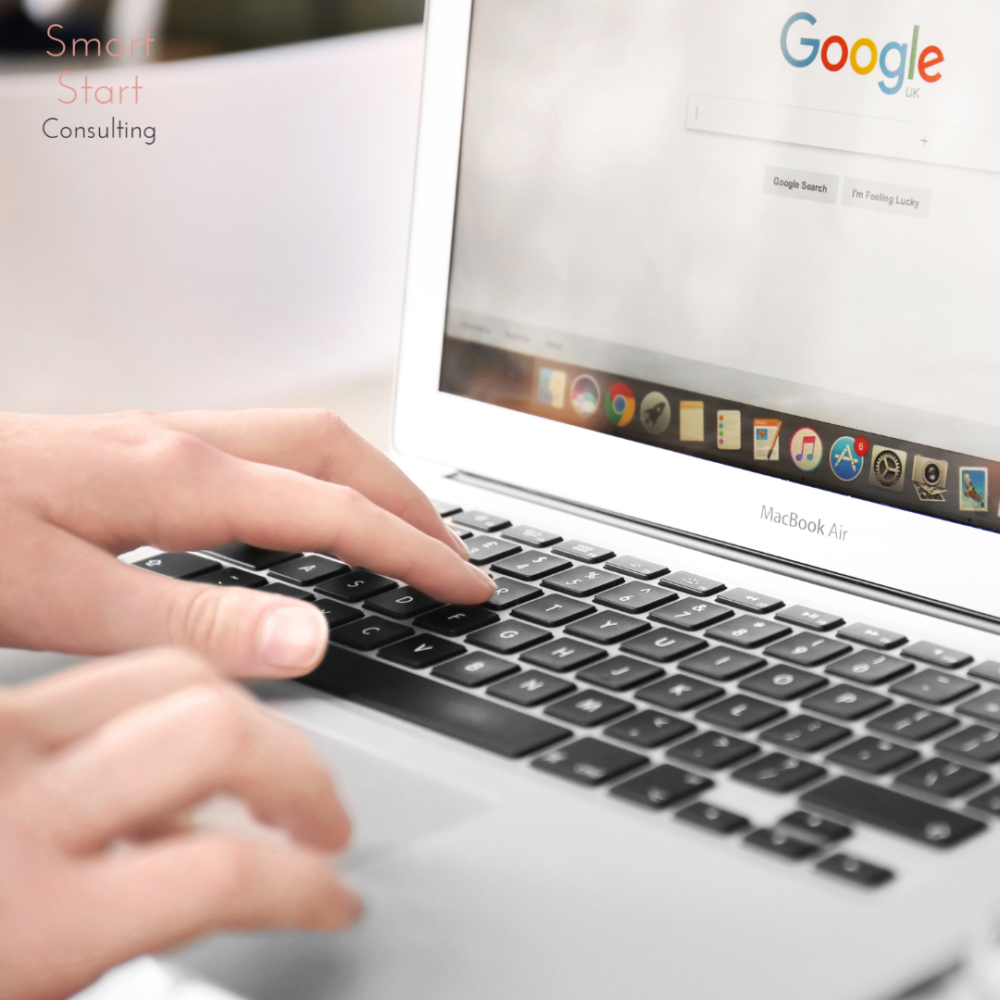 21. Start price shopping for products and supplies
Sign up for newsletters or email blasts from the suppliers you will use. Create a bookmark on your website browser with links to your suppliers' websites. Compare prices. Take note of the minimum requirements to purchase and the shipping costs.
Sometimes local companies will offer free shipping. Items such as linens can be bought wholesale clubs. Sanitizing products can also be purchased at janitorial suppliers for less than at an industrial supply store.
*Tip: Amazon also has fantastic deals on some of their "basics" like sheets and towels.
22. Set up online booking
One of the most important parts of your new website is online scheduling. Trust me. It frees up a lot of time so you can work on more clients.
Two-thirds of people now book appointments online and prefer to choose a service provider that provides online booking. It's hard to trust a computer to schedule your clients, but currently, a vast number of clients prefer online booking, find it very convenient, and encourage them to book add-on services.

Online booking changes the way you do business. Clients love online booking. With a cellphone or computer, they can book 24 hours a day, compare your schedule with their agenda, and book themselves in.
Online scheduling is effortless and inexpensive to set up. (Square has free appointment software) Most scheduling systems can hold appointments for clients with a credit card, which reduces no-shows. With most programs, you can also add little promotion pop-ups that show your service add-ons. This is a great way to increase your sale per customer.
*Tip: If you have any friends who are already in the industry and are using online scheduling, ask them if they have a referral link. You might get a better deal.
23. Set up your accounting
Check with your local government about the requirements you will need to meet to record retention.
Accounting and taxes for self-employed estheticians can be pretty easy once you have everything prepared.
FreshBooks is our top pick!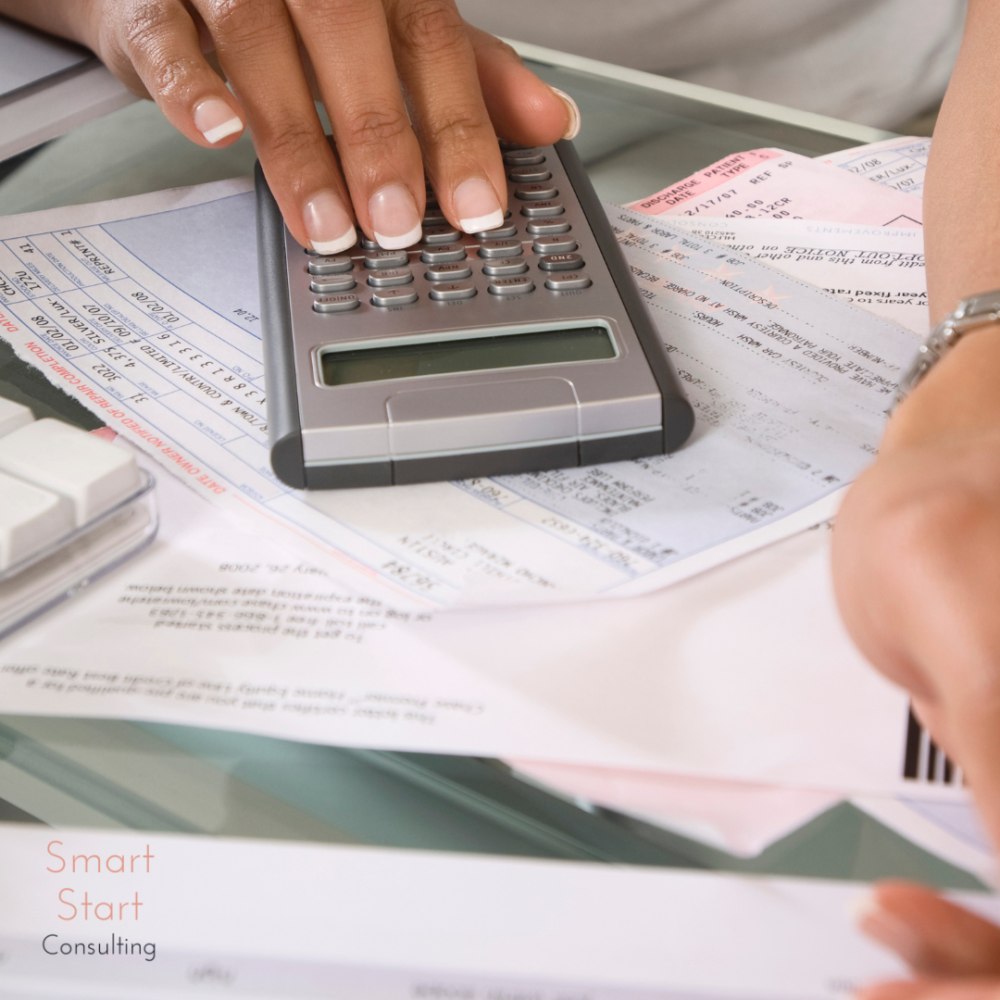 24. What about income taxes?
Ok.  I talk a lot about FreshBooks.  Don't get me wrong, I still love Turnbo Tax and QuickBooks,  but I will recommend FreshBookss on this one.  They are building up their platform, and it's easy to use!
If you are uncomfortable with this, look for a local accountant or tax provider specializing in small businesses, specifically salons, spas or home-based businesses.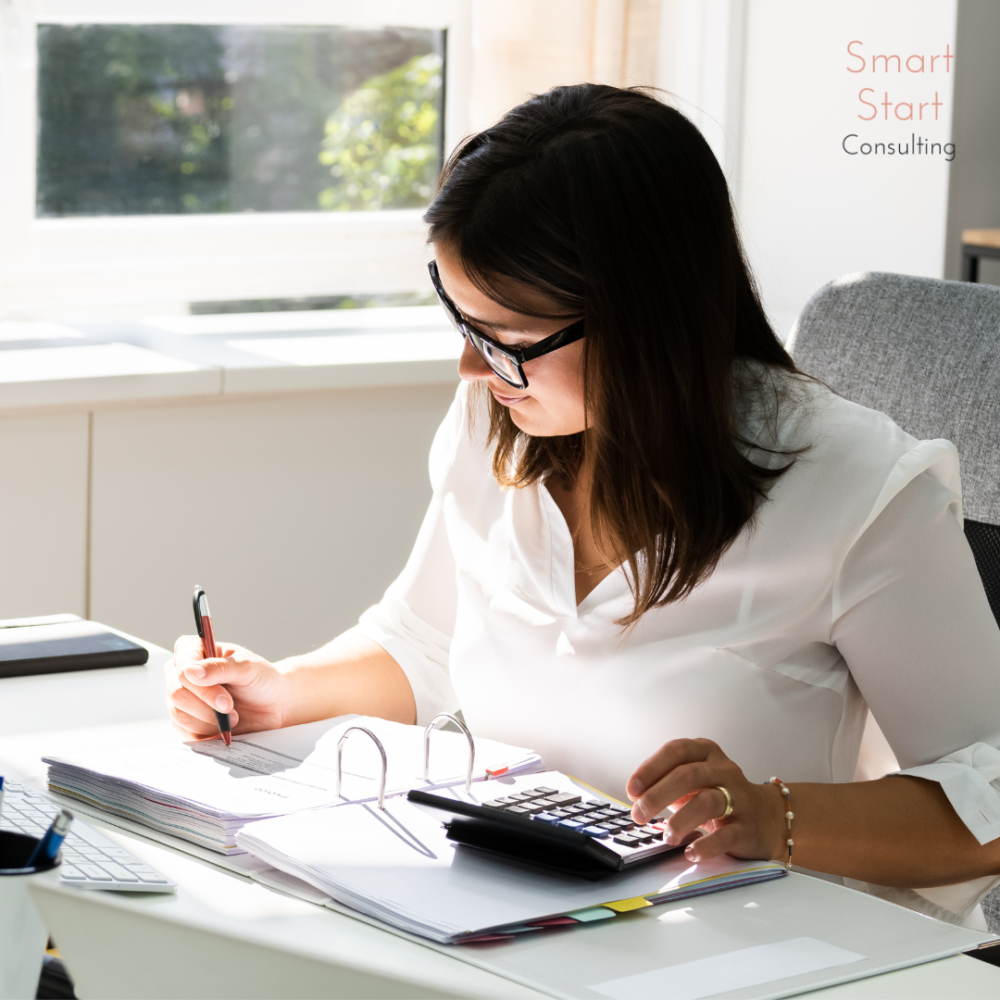 25. Finalize designs for cards and brochures
For the DIYers or people on a strict budget, one of the easiest places to purchase all of your brochures and cards is at Zazzle. You will find incredible designs and pre-formatted cards and brochures. Remember to keep everything consistent. We wrote a blog post about business cards and templates you might find helpful:" Affordable business cards for salons and spas."
•Business cards and service cards are a great way to spread the word about your business. Start with a pack of 500 because you will want to give out a lot initially. Always keep a stack of cards in your purse or car.
If you can, make your business cards a unique shape, size, or texture so they stand out. Make your cards multi-purpose: include your business information and contact details. Also, put a notice on the back stating your referral program and include a line where you can add an appointment reminder.
•Price lists and brochures are easy to have printed up too.  There are so many price lists and templates available on Zazzle.  
•Get your gift certificates done quickly too.  They are important moneymakers for your business.  Read more about how you can make more money with gift certificates here.
26. Telling your employer you are leaving
Preparing to quit can be scary. Check out the local labour laws and make sure you know your rights.
Out of respect for your employer, do not discuss the details of your leave with current employees or clients.  When you hand in your notice, don't just leave it on the counter and walk away.  Speak directly with your employer.  Explain why you are leaving.
Request to take any holidays from current employers that are owed to you. This can be an excellent time to finish loose ends you haven't gotten to. Remember: You want to leave on good terms.
Your employer may choose to have you stop working on clients but continue working in the back of the spa (cleaning, filing etc.).
They may also wish to pay you out for the rest of your time and escort you out of the building.  This is usually because they don't want you to have access to client information.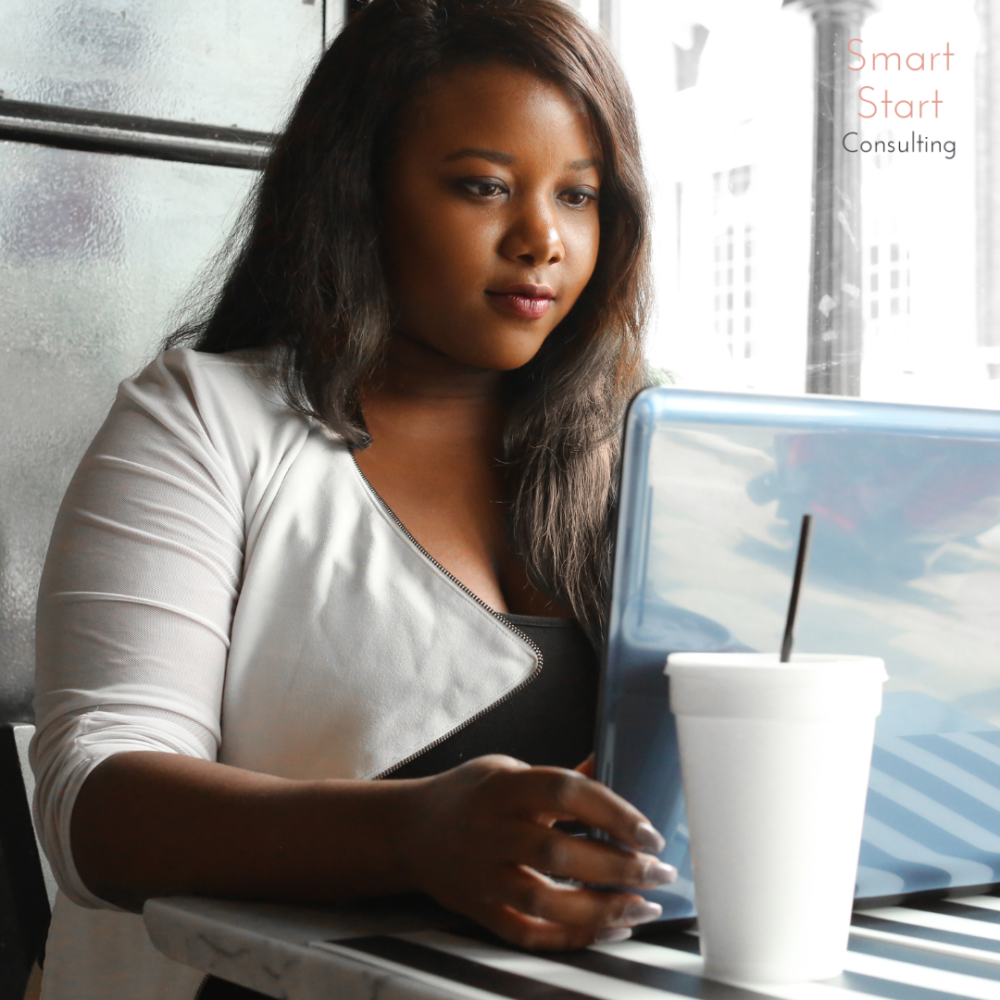 Remember:
Client files belong to your employer. But they do not own clients. This is often a sore spot between your current employer and you.
If a client does not return to your current employer's workplace after you leave, it's not because they don't like that "spa." It's because they have developed a connection with the service provider (esthetician, nail tech, massage therapist etc.). You can not choose where people go to get services.  If you have difficulties, contact your lawyer.
Do not discuss your new venture with your clients. If a client wants to follow you after you leave, they will find you. By following the steps to opening your new business, you will make it much easier for them to find you.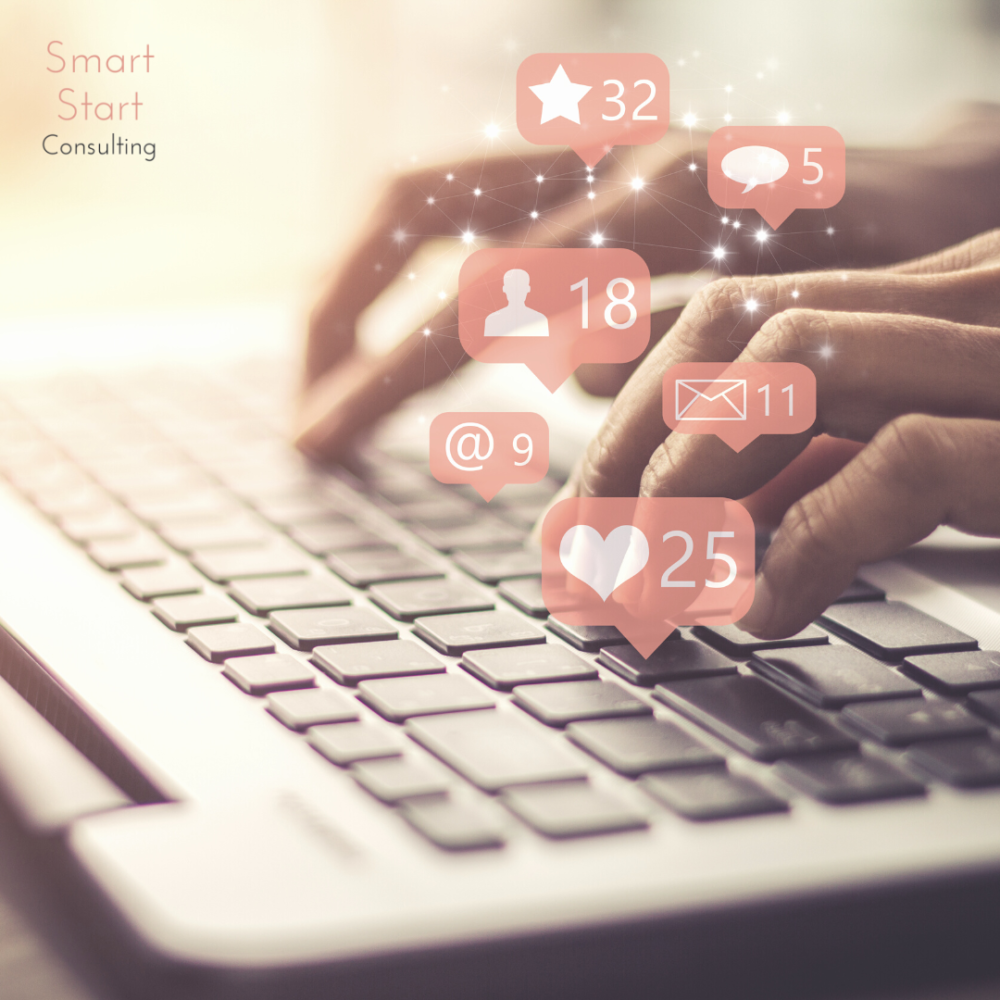 27. Officially Launch your esthetics business website and social media
Ensure all social media accounts are set up and listed on your website.
Open up the online booking. As soon as your clients find out you are leaving, they may want to go online and pre-book their appointments.
Add finishing details such as prices, biography, credentials and your portfolio to your website.
Make sure all social media accounts have your website in the profile.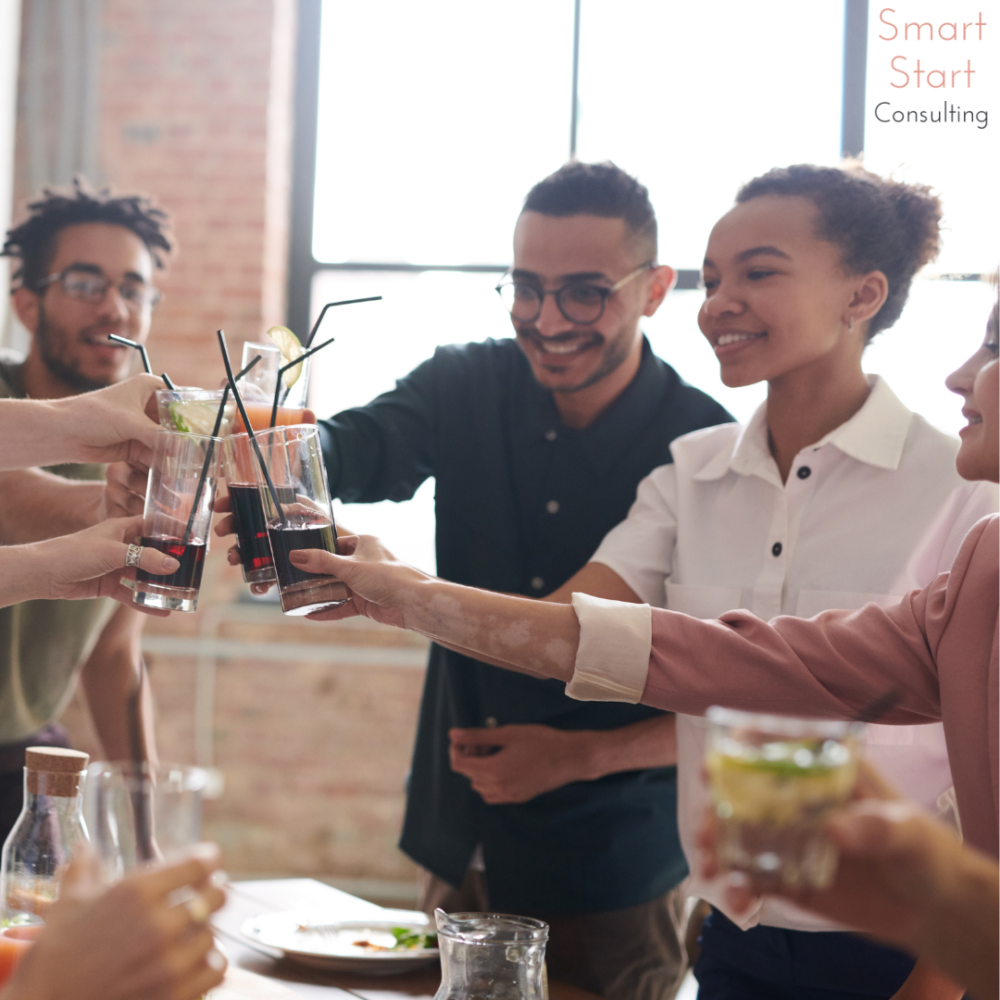 28. Officaly announce to friends and family
If you are moving from your employer to your new venture, it will be hard to keep a lot of this process to yourself.
You can share the process openly if you are at the beginning of your career.
Write up an announcement with your opening date, put it on social media and email it to everyone you know.  Ask everyone to support you by sharing your website!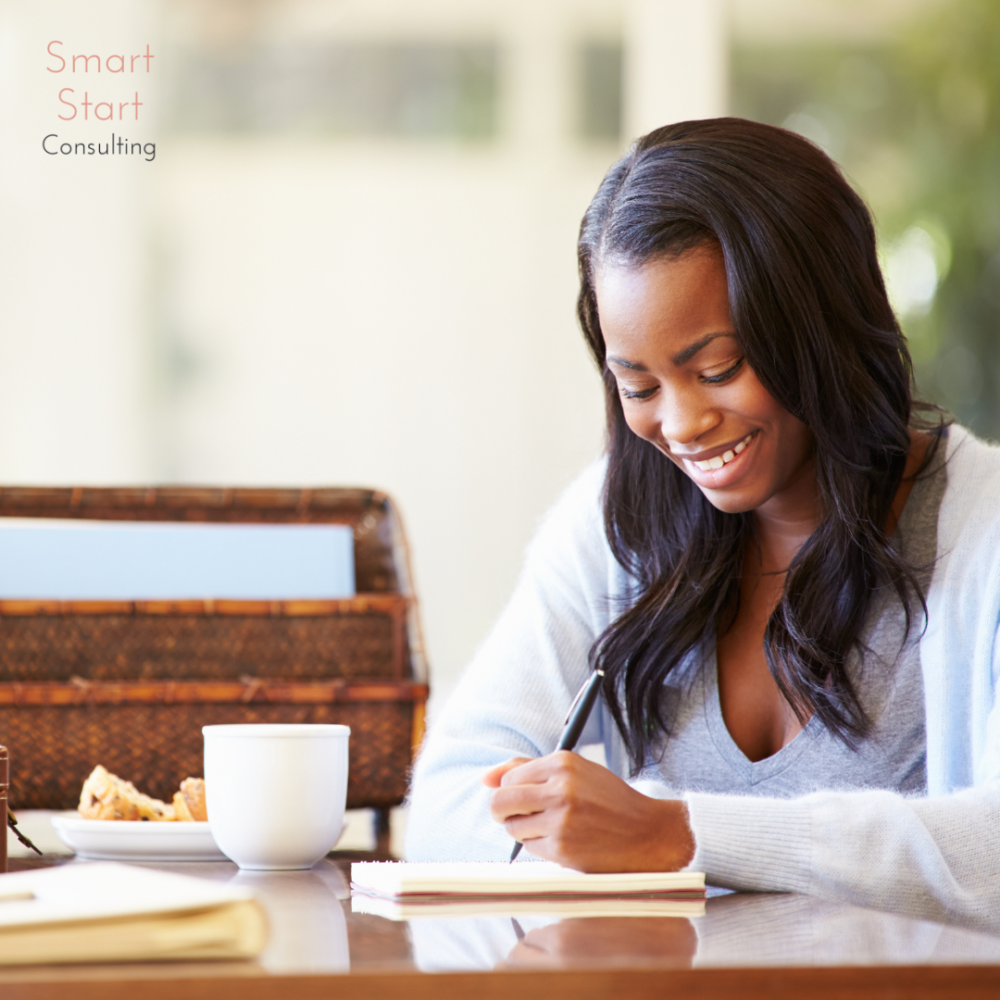 29. Add your esthetics or spa business to free listings
Google your business name. Add your business profile to all free listings wherever you can or update any information already posted.
There will be hundreds of free places to list your business. Look for pages such as Kijiji 411, Yellow Pages and Craigslist. Make sure that all the business information on those sites is correct. You may need to contact them to correct the information on them, but It will be worth your while.
Woorank also has a list of free local listings.
It is important to check these listings every few months to make sure your business information stays accurate.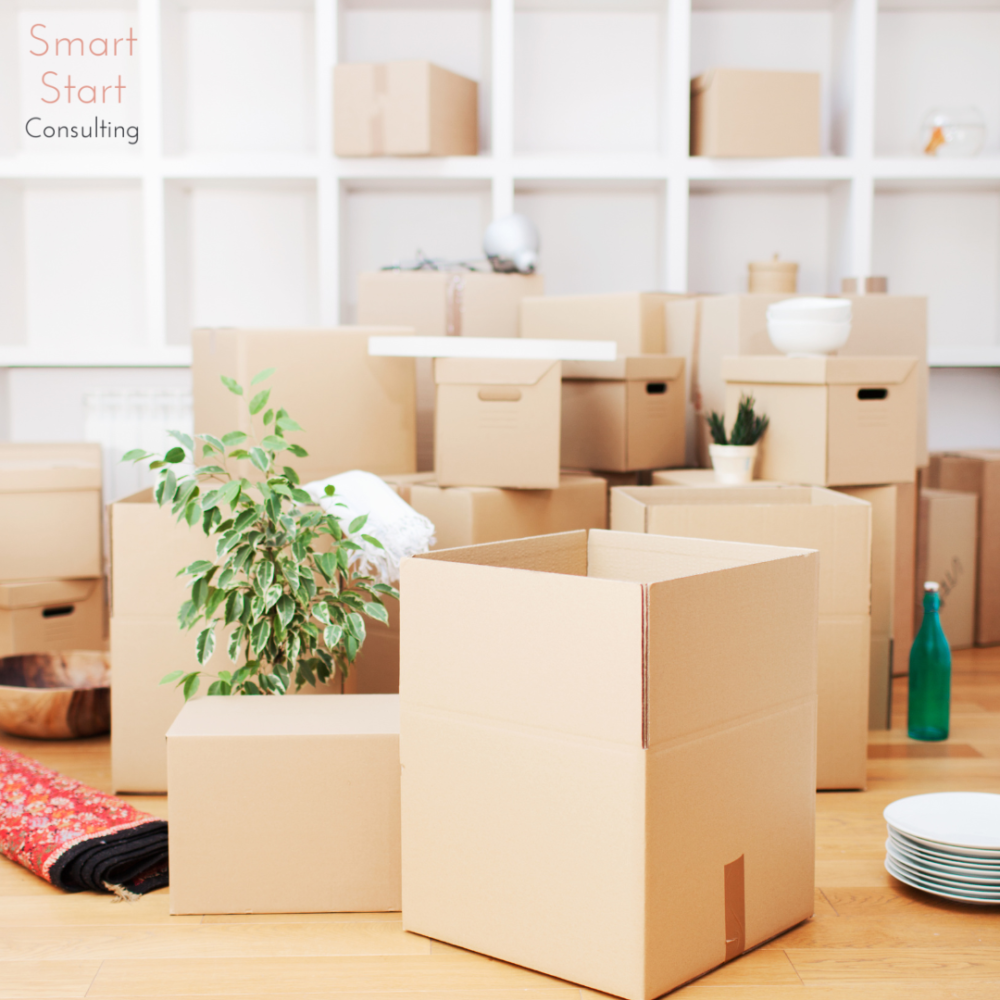 30. Start setting up shop
Unpack supplies and organize them. If you have stock for retail, start pricing it and placing it on shelves.
Put together your big furniture. Move it around until you find the perfect position. If you have trouble with this, take advantage of some design programs that can help you optimize the space.
Just Google "space planner," and you will find one to suit your needs. Don't forget about some of the smaller details: a coat hook, a boot tray, hand sanitizer, tissue and other things like that.
Figuring out the cost of stock for sale and how to keep track of it can be quite confusing. When you are ready to get more in-depth about those calculations, read Business Management.
31. Set up client cards
You can do this online or on paper. There is a wide variety of client information you will want to keep track of, such as name, address, allergies, service notes etc. Best practices will require that you keep this information secure and confidential. You can look at the in-depth Manual– Business-Management on our website.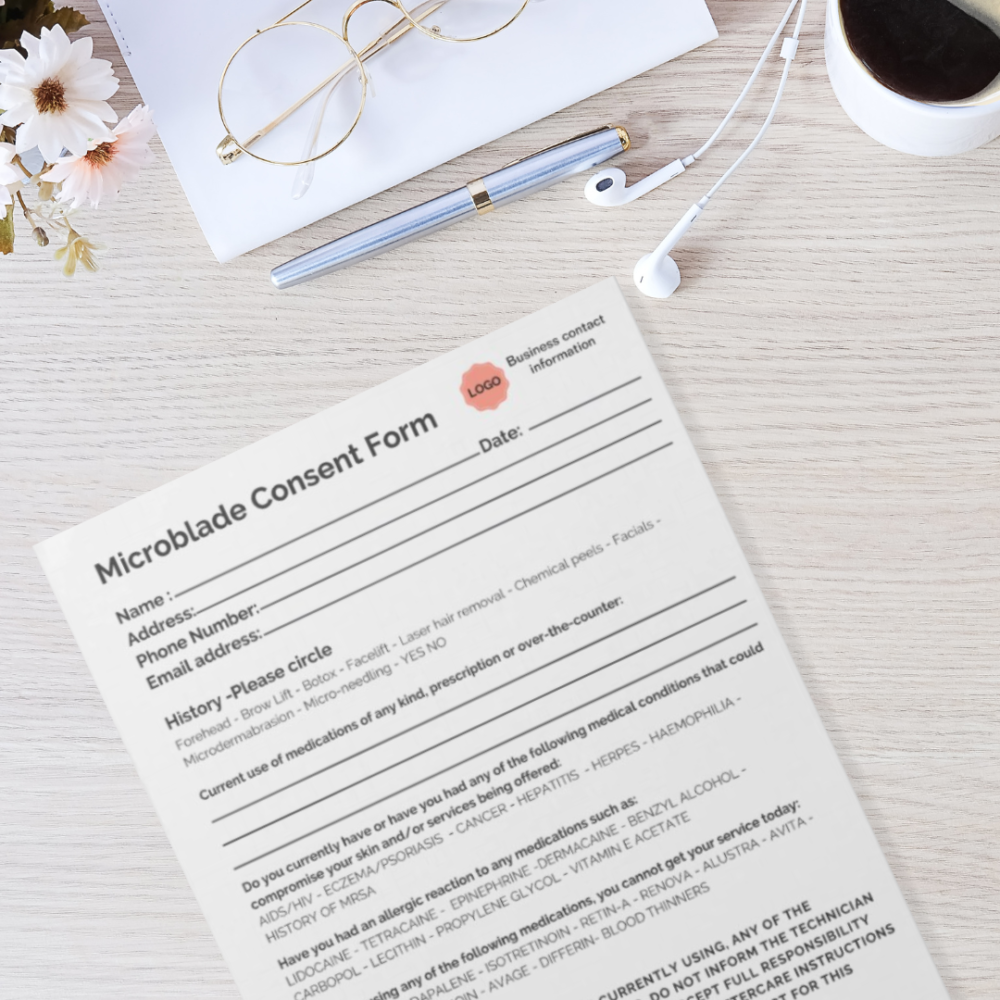 32. Hand out flyers to local businesses and homes within a 10-block radius
You can drop them in mailboxes or order custom door-knocker styles.  Make them detailed. And emphasize online booking! Adding a little map to show your exact location can also be handy.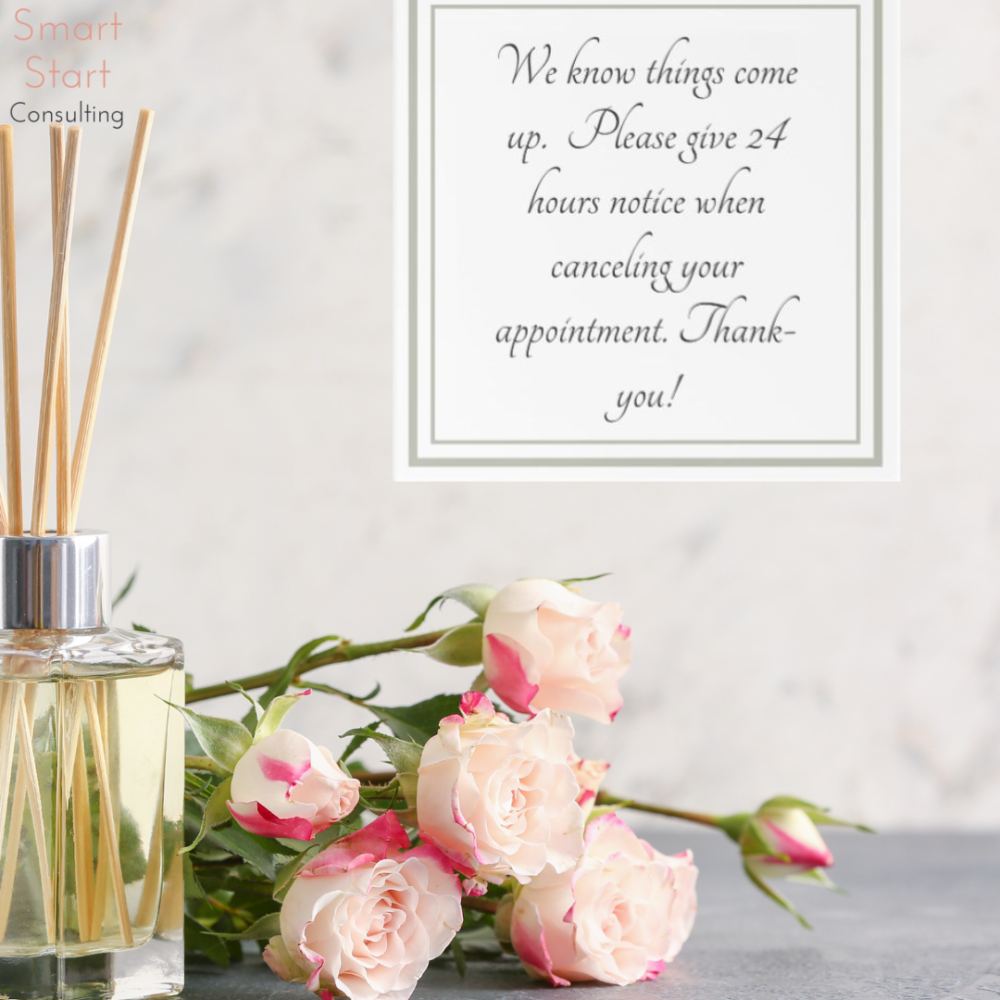 33. Create your cancellation policy
Post your policy in your workspace on your online booking and your website.  A standard guideline is that if the client doesn't give 24 hours to notice to cancel, you will charge their credit card 50% of the service cost.  After 2 missed appointments, they with be excused as clients. The Blogpost 8 way to prevent no-show clients is a great guide.
---
Your open.  Now what?
Congratulations! Unless you are an established service provider, you will have some downtime. Use it wisely.  Build your client list.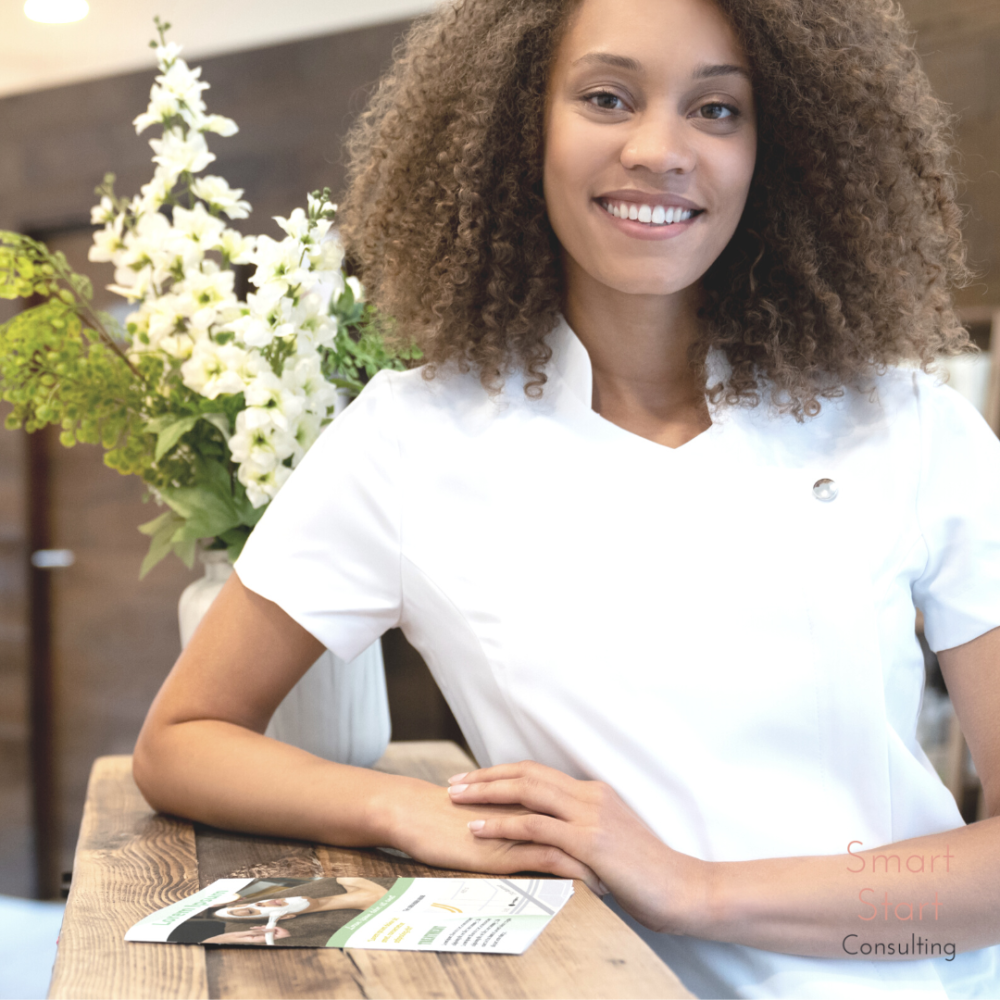 Bonus: What to do while you're growing your client list
Here are some ideas to keep busy and promote your business simultaneously.
•Practice services.
•Engage with potential clients online. Be active on your social media accounts.
•Volunteer at animal shelters and other community events.
•Get a second job for a few hours a week.  It's a great way to make a little extra money and to meet new people.
•Keep adding pictures to your portfolios.
•Ask your clients for referrals.
•Ask clients to post reviews on social media sites and Google!
•Set up your monthly email list. You should make sure your website and other social media platforms have a platform to collect client emails. Email marketing is an excellent way to maintain loyalty and keep your clients in the loop in regard to what's new and exciting in your business. You can also offer promotional coupons.
•Learn the ins and outs of online pre-scheduling social media so that when you are busy, you won't have to worry about it
Extra reading:
How to build repeat clients for next to nothing
What you should know before opening your home-based esthetics or nails business
Bonus: Connecting with other entrepreneurs
Get together with fellow entrepreneurs.  Work together.  There is no reason to work against others in your industry.  There is no reason to talk badly about others in your industry. One day you may need to call upon one of them for a favour.  If you're too busy or need to take time off, you will have to refer your clients to someone. 
Refer them to someone you trust.  More likely than not, your clients will come back.  As entrepreneurs, we are unique individuals, and we all have something different to offer.
Resources:
Business Cards and other print materials
The Beauty Industry Survival Guide: A Salon Professional's Handbook
Angie Gensler's social media calendar and images.
Free business guides and manuals
Square- Build an online store, accept payments & online scheduling
If you need more ideas to grow your business check out the home page